i don't know what area of the world you live in, but currently we are dealing with a Tropical Storm, resulting in constant rain and flooding.  couple that with our first days of summer vacation, and its enough to make anyone go stir crazy!  we are doing our best to entertain ourselves with books and boardgames, so while Canaan plays LIFE for the 5th time today (by himself, at the moment) and Bella talks to herself on the walkie talkies :), i'm popping in really quickly to give you an easy comfort food recipe that would make even the rainiest days a little bit brighter!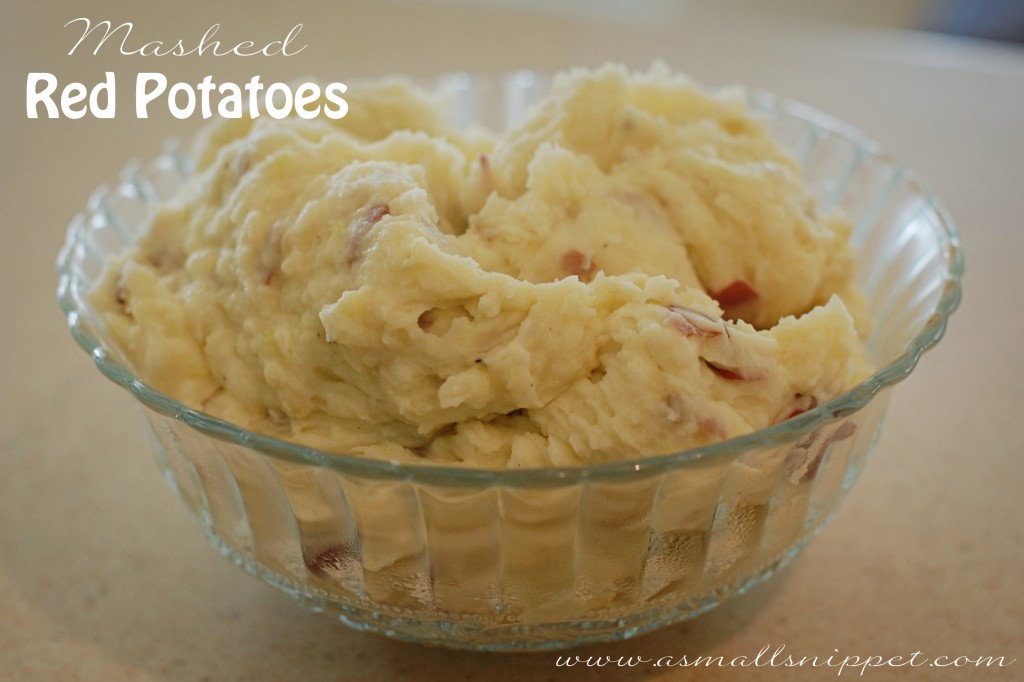 i LOVE this recipe for mashed potatoes mainly because you don't have to peel the potatoes, so its super quick.
i'll post the recipe card at the bottom, but here's the rundown:
you need a bag of red potatoes.  i used a whole 5 pound bag.  i wash the potatoes first and then half or quarter them until they are all similar in size.
place them in a large pot of boiling, salted water.  boil until fork tender, maybe about 10 minutes: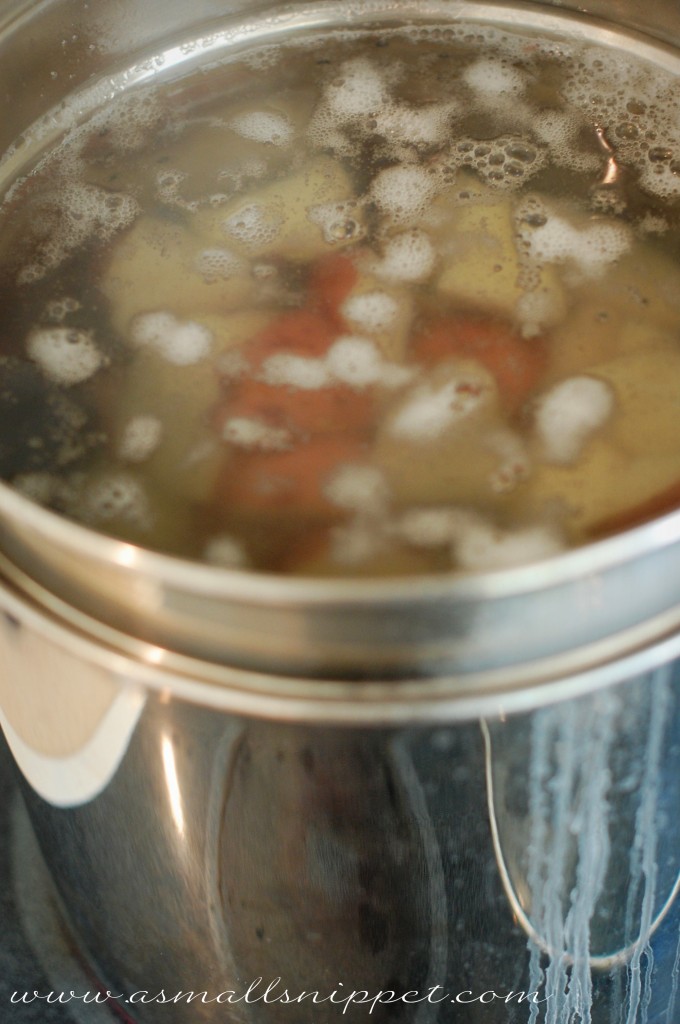 drain them and add hot potatoes to a large mixing bowl (i mix all this up in my Kitchen Aid.  if you don't have a stand mixer, i would use handheld beaters):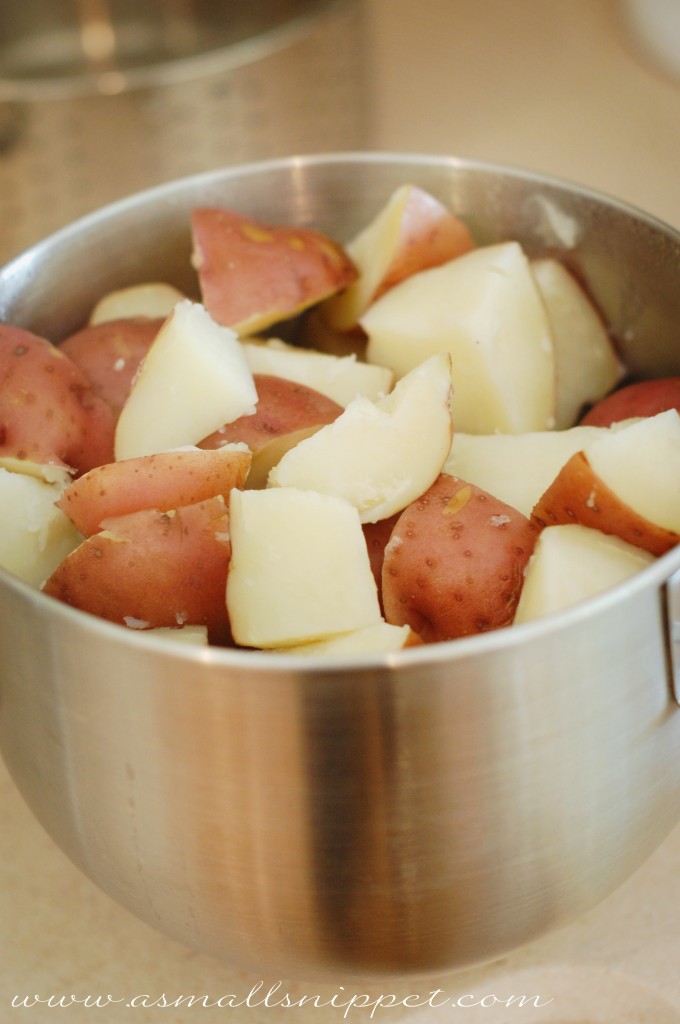 to the mixing bowl, add in milk, cream cheese, greek yogurt, butter, salt and pepper.  i honestly don't measure these.  i just keep adding in until its creamy and seasoned well.  this is totally up to you!  i tend to like our potatoes creamy and smooth, but i know some people like them a little bit chunkier, so just keep adding ingredients until you reach your desired consistency.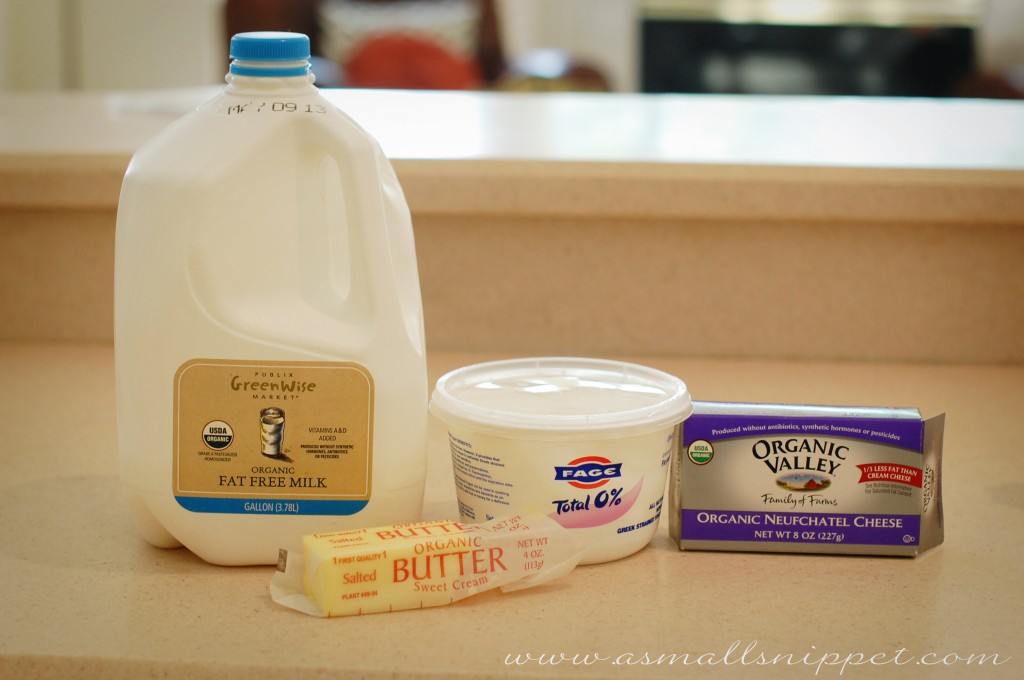 beat your potatoes with added ingredients until they turn out the way you like them.  serve immediately, or keep warm over a double boiler.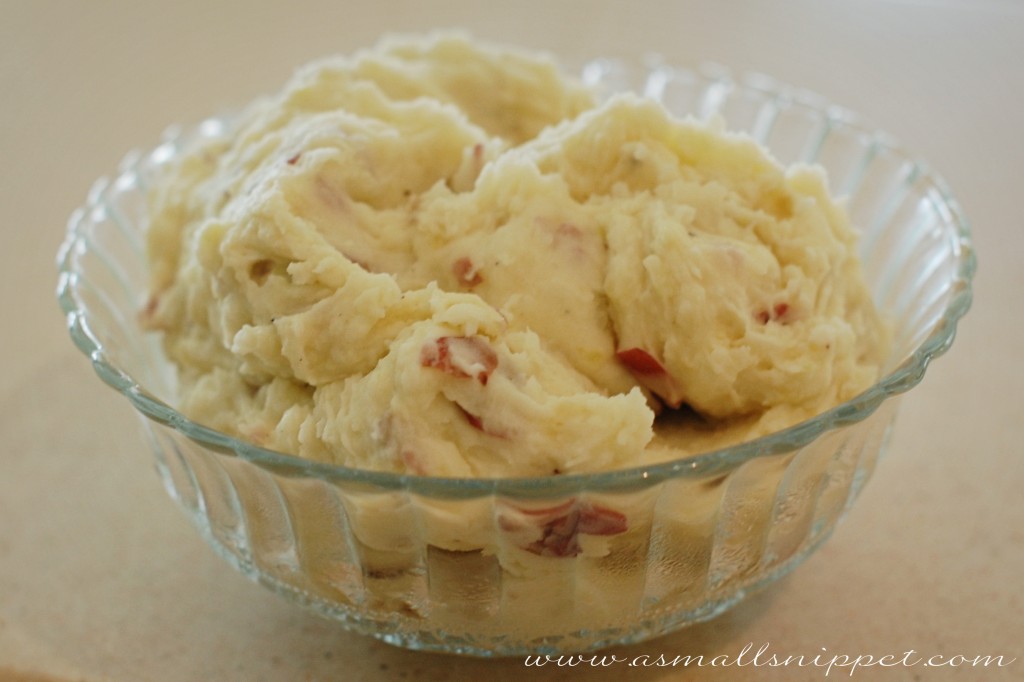 these are a great side dish for almost any meal.  on this particular night, i served it alongside our Super Healthy Meatloaf and with some steamed veggies: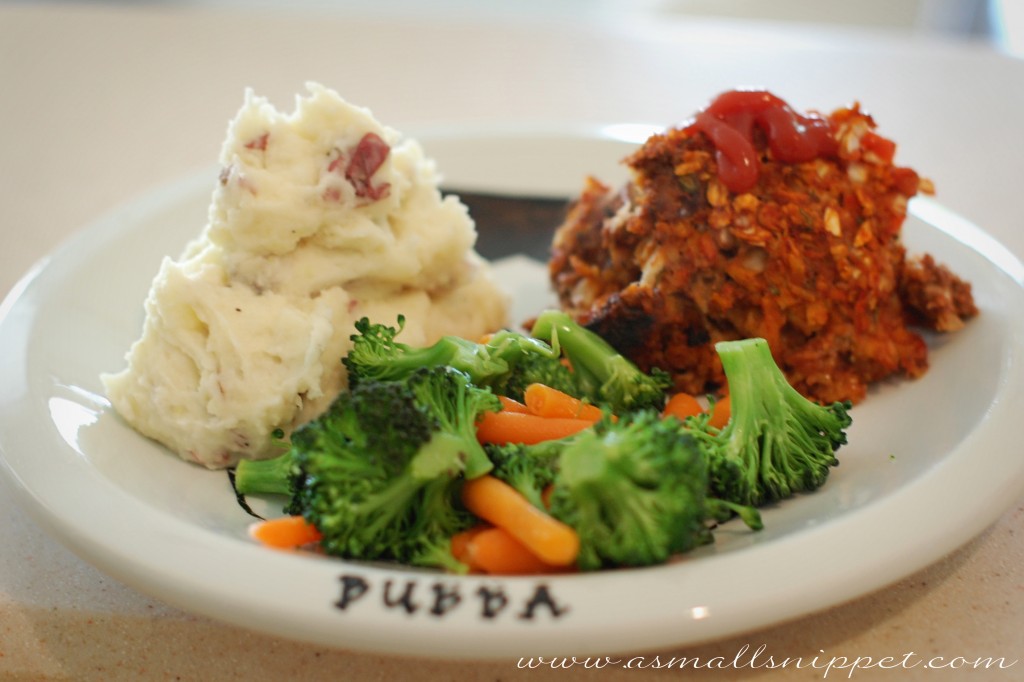 (if you are curious about that plate pictured above, you can see more details here)
here's the recipe card for you: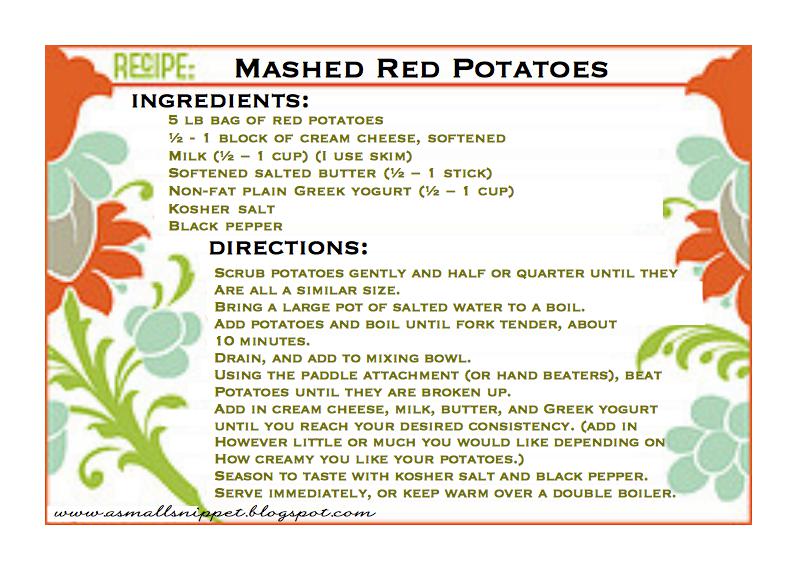 enjoy!!
hope y'all stay dry!