thanks for all your sweet encouragements from my last post.  i didn't mean to alarm anyone, or sound dramatic.  but if this is a place where i'm going to be real and honest, then i couldn't move forward without being genuine about how i was feeling about this whole blogging thing.  i wish i could say i'm all good.  truth is, its still hard.  but i think that's the very place Jesus wants me right now, so that i can continue to run to Him in my neediness

  reminds me of that quote from C.S. Lewis' The Chronicles of Narnia, "He's not safe, but He's good!"  it may be risky and it might not be comfortable, but i can rest assured that He sure is good!
anyway…i'm excited to come back today to show you what our beloved Eli the Elf has been up to lately.  he's definitely keeping us on our toes!
i told you a few posts back all about his arrival this year. he busted right out of his box, and brought us his calendar to show us that he had been counting down the days: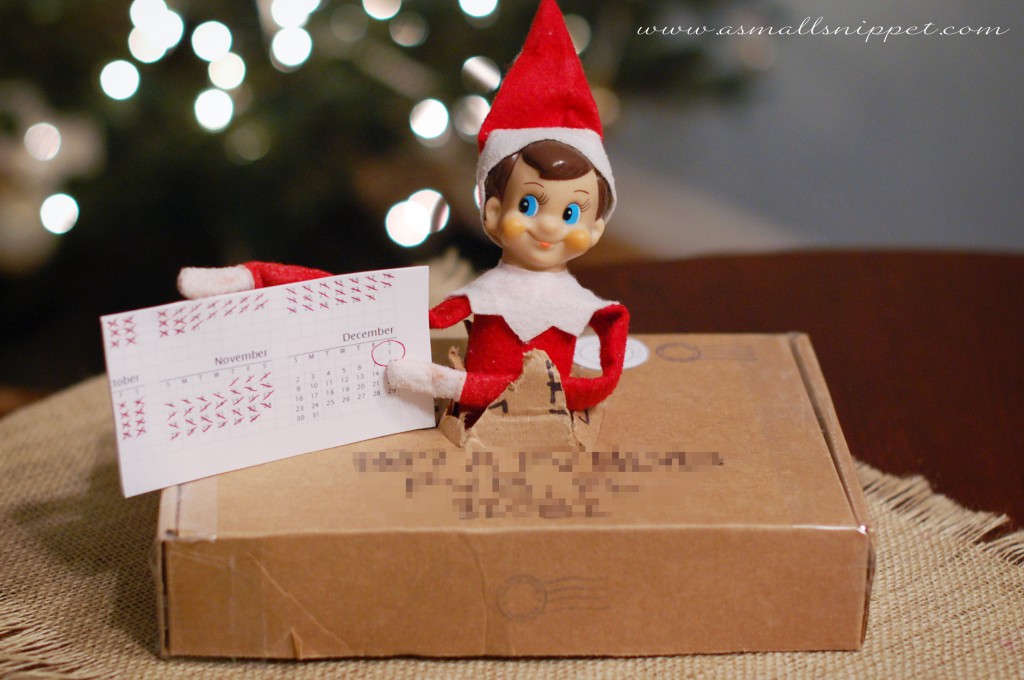 we caught him the first morning dominating the Three Wise Men in a pick-up game of hoops:
 the next night, he apparently needed his own a Christmas Tree, as we caught him attempting to saw down one of our's: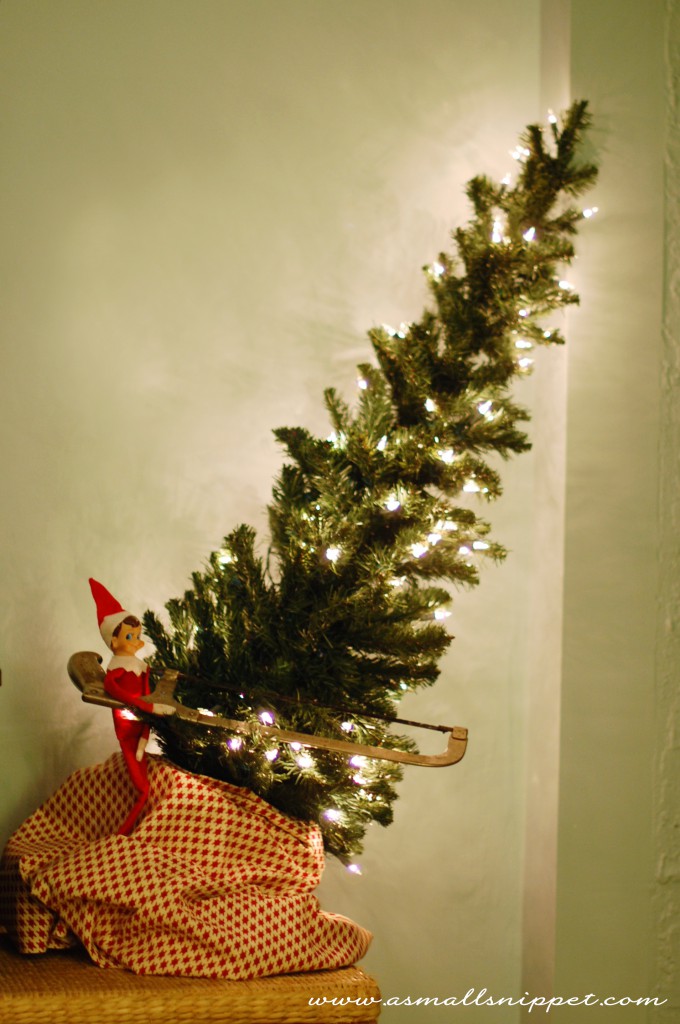 he seemed to be changing his tune a little bit when we woke up the next morning to a quad of snowmen that he created to represent our family, with a sweet note:  ( i have to say…i especially love my maxi dress and bangles…Eli sure knows my style well

)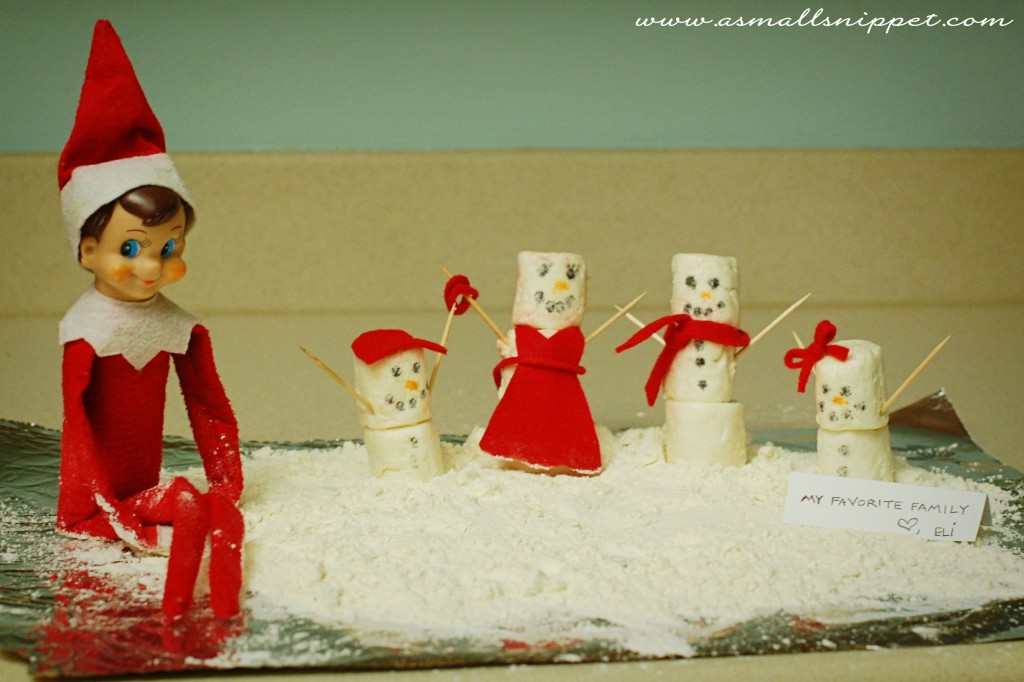 and i guess when an Elf gets a hankering for a s'more, but he doesn't have access to a real fireplace, then he has to improvise.  whoever said that the OnDemand Yule Log was worthless sure wasn't an Elf with a craving: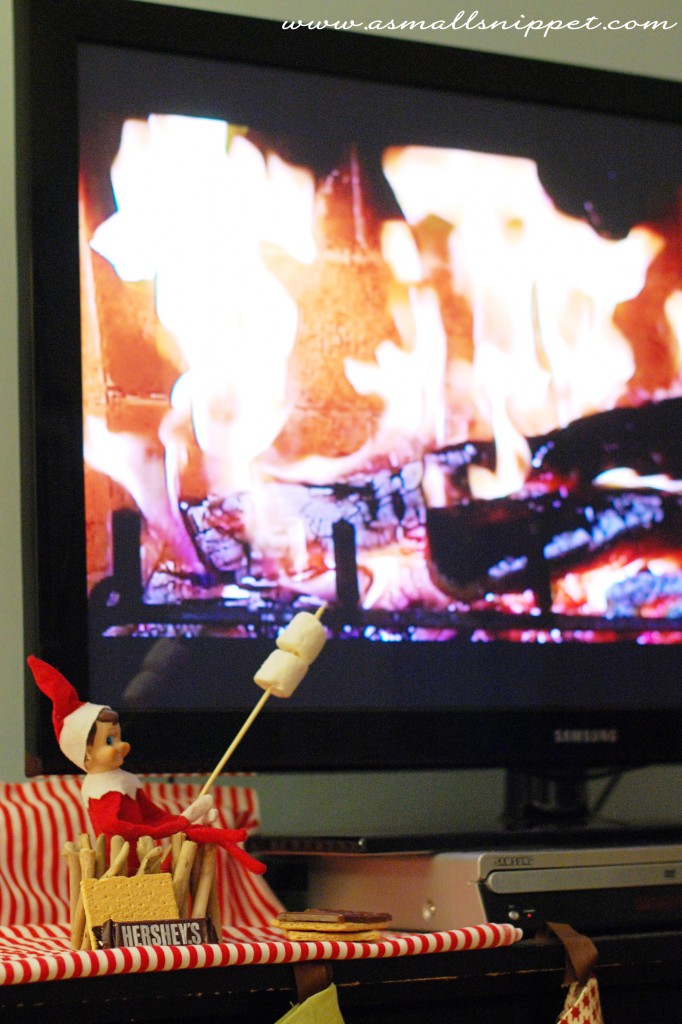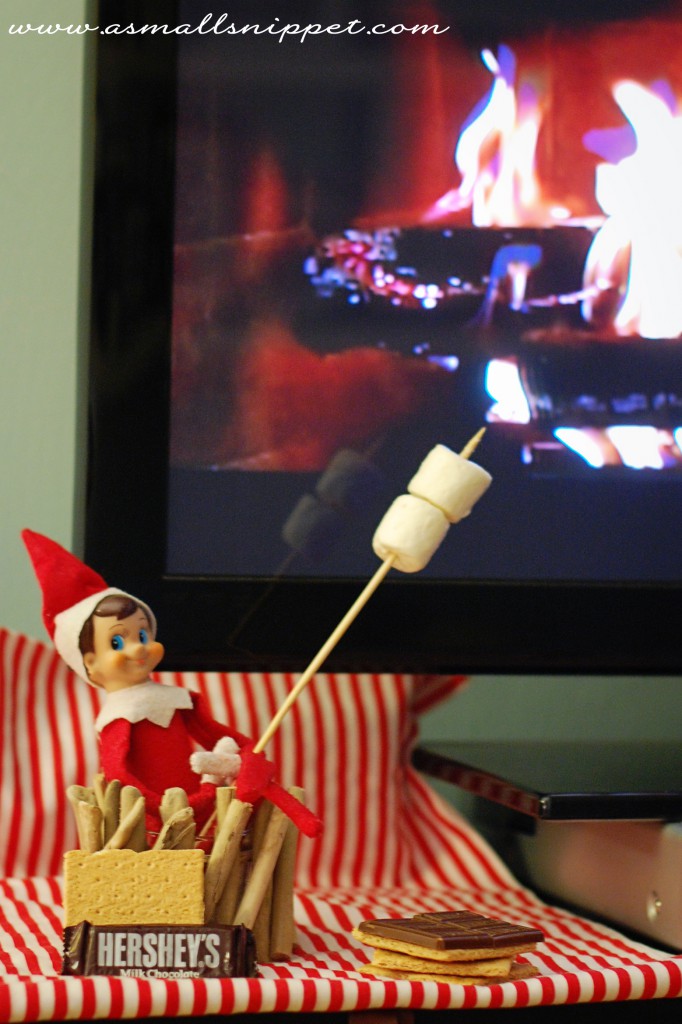 (funny thing…i woke up the next morning to find only 1 marshmallow still on the stick.  i was later told that it was "shared" between the crazies.  i guess if they are sharing it, then they can justify sneaking it, huh?)
somehow that Eli snuck into the kiddos room and captured their beloved dogs right out of bed, humiliated them by tying them up, and forced them to wear Elf hats…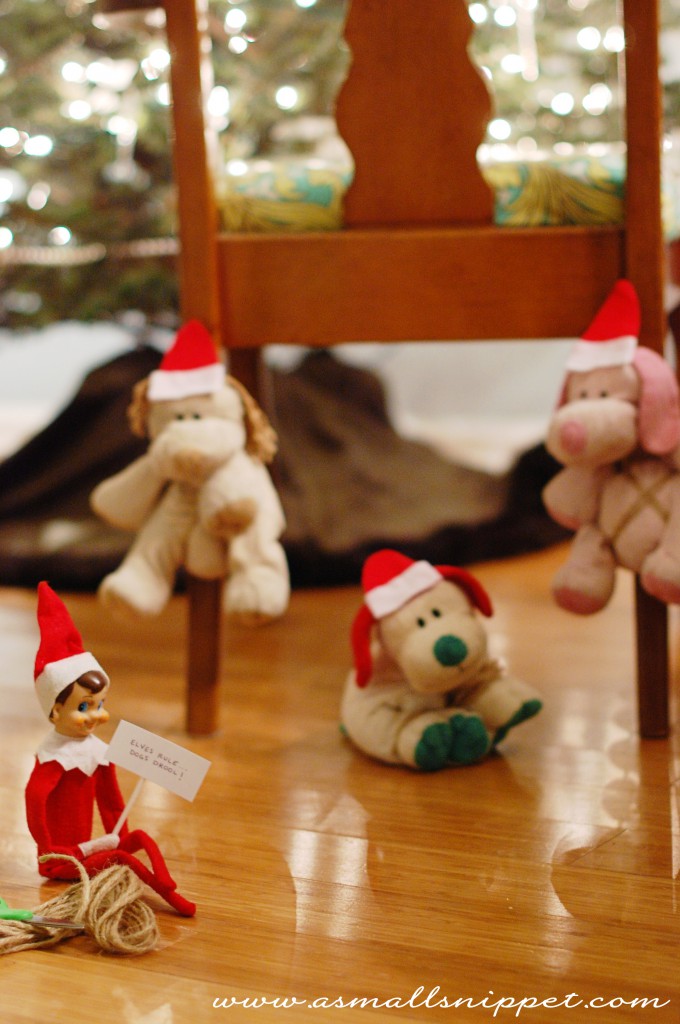 in an attempt to prove a point: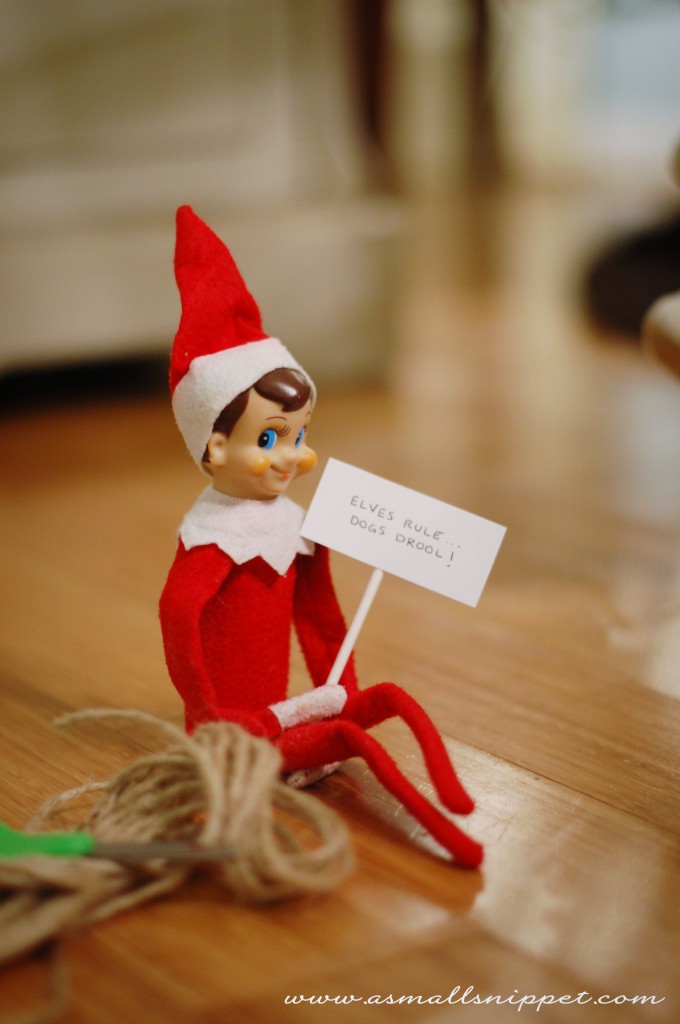 and then one morning, we found him attempting to "fit in:"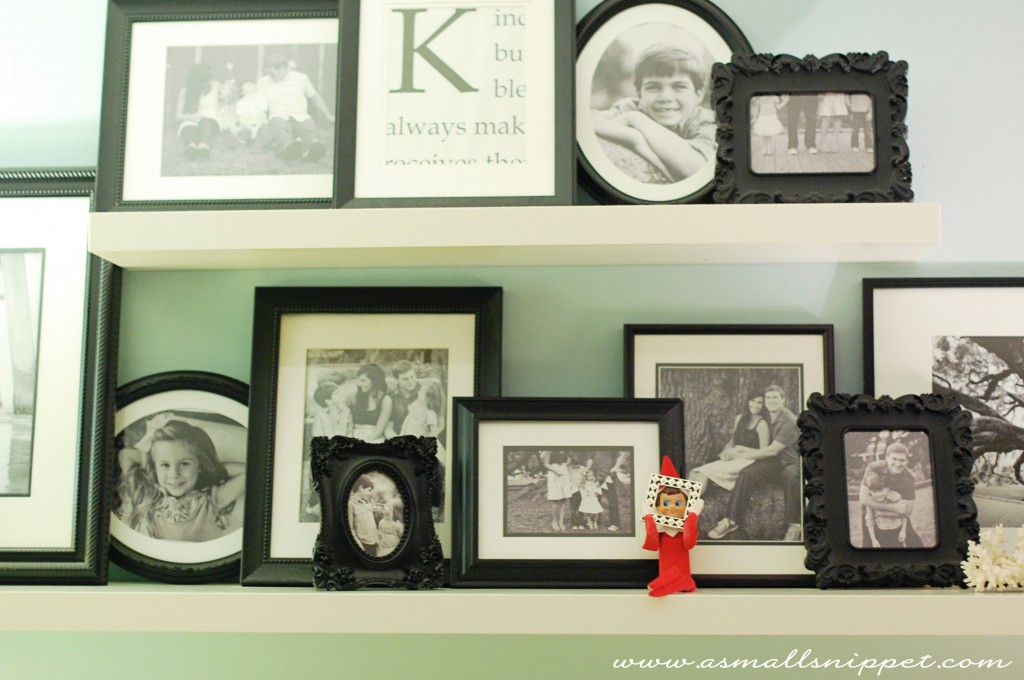 i think he had been feeling a little left out of all the family photos: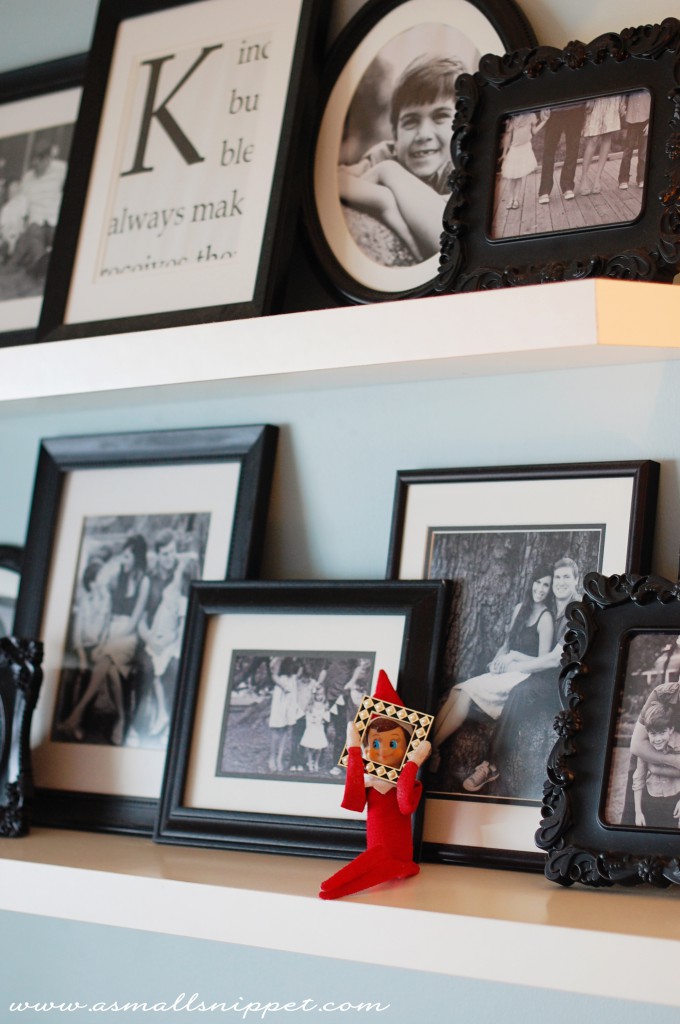 and last but not least…my favorite one so far…
you can't come to the beach in Florida and not do a little sunbathing…complete with an "Elves Illustrated:"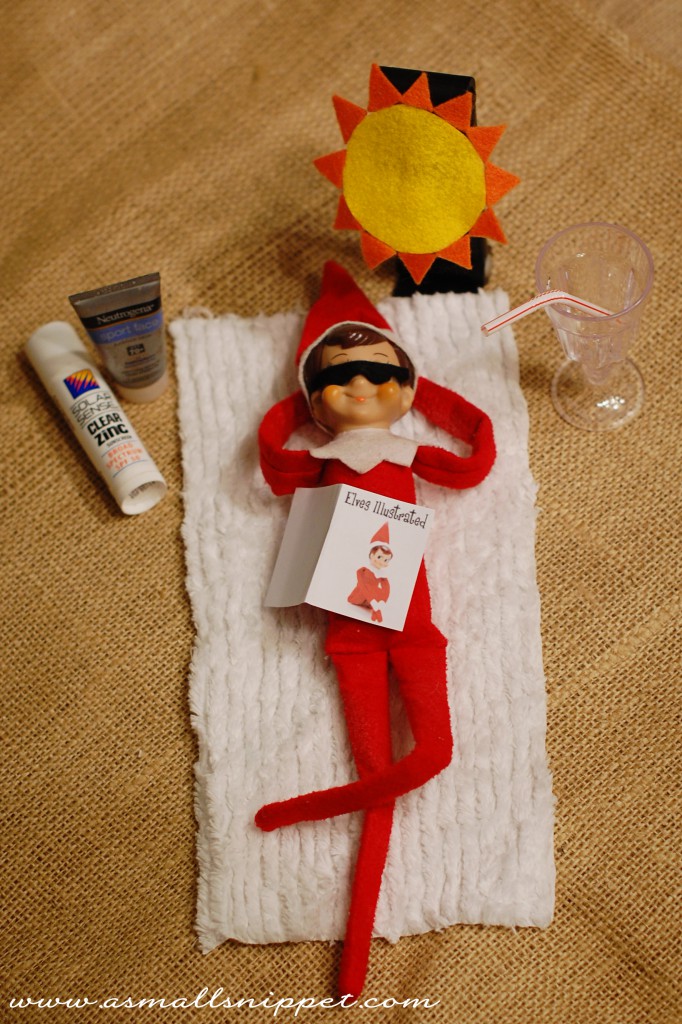 hope y'all are enjoying your Elf as much as we are!
if you are interested in seeing our Christmas with Eli from last year, you can check here and here and here