y'all…this recipe…
i've tried for YEARS to find the perfect recipe for banana muffins.  every time i make them, i use a different recipe, and have never found one that is quite right.  but a few weeks ago, Bella and i were playing around in the kitchen, and we came up with this recipe…and THIS.IS.IT.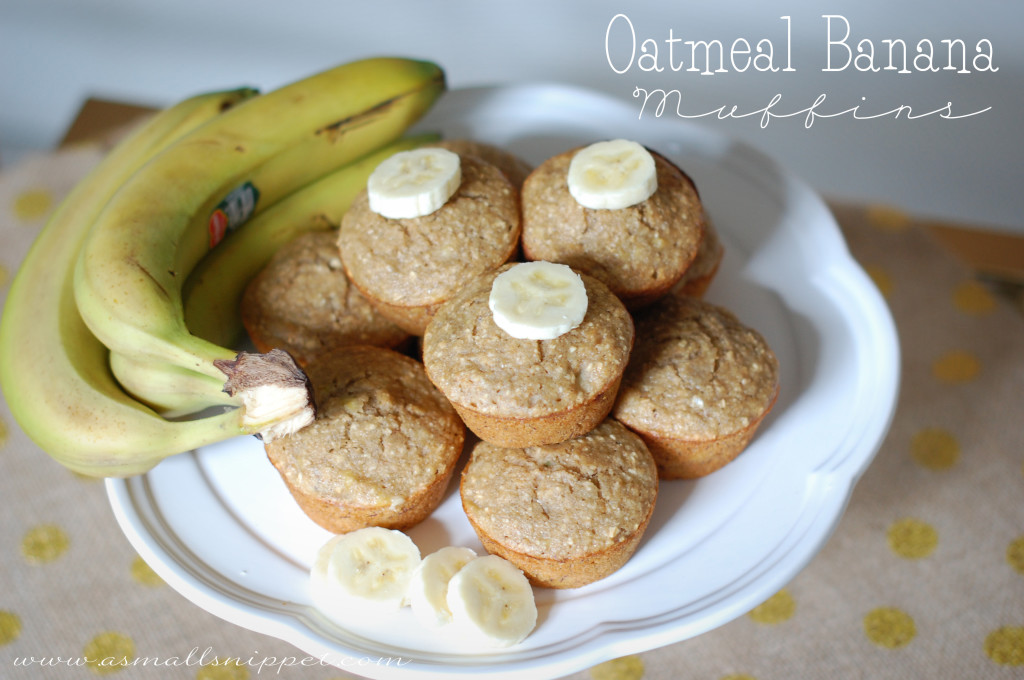 they are totally clean and made with whole, nutritious foods.  they are moist, and flavorful, and sweet without being too sweet.  i love being able to pack these for snack times for the kids at school, and i feel like paired with a fruit or some protein, this is a perfect breakfast or even lunch for Berkeley…and me!  and i love the addition of the oatmeal versus just using all flour.  i think the oatmeal makes these so satisfying and filling.
this recipe is so super simple, and you probably have most, if not all, of the ingredients already on hand.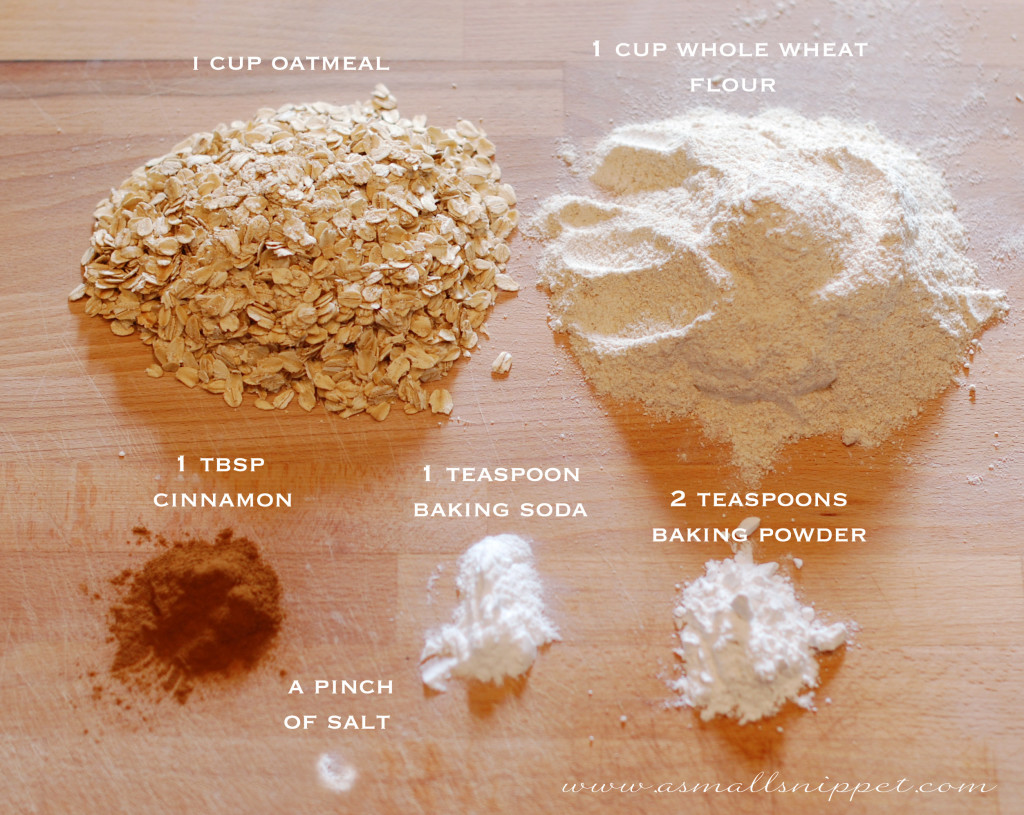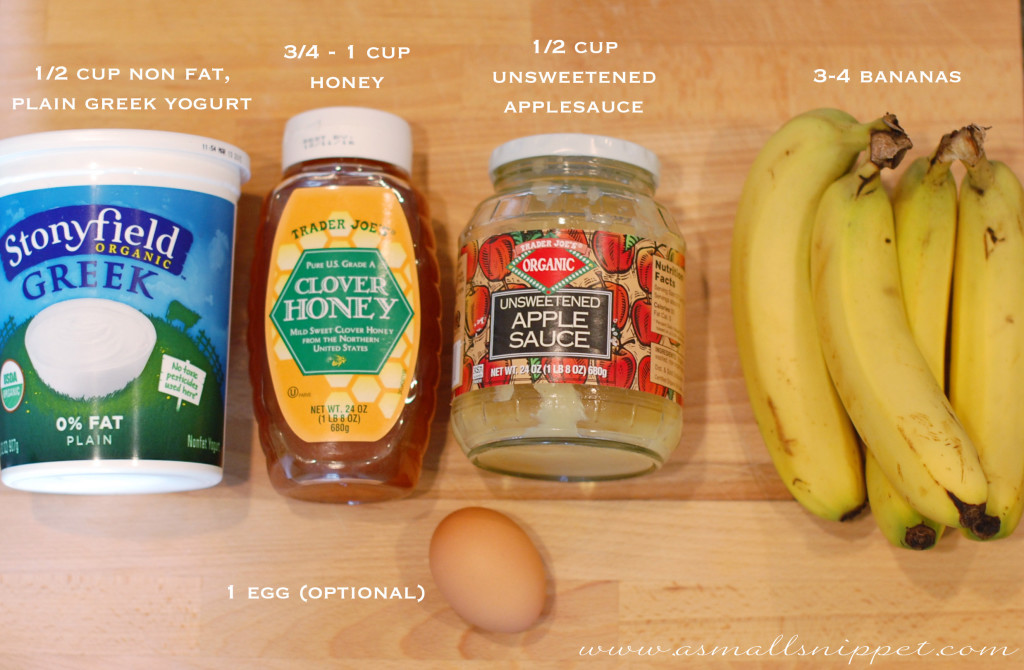 (sometimes i add in an egg, sometimes i don't.  i think the only difference i notice is that with the egg, the muffins might be a bit more moist.  other than that, i'm not sure you'll notice a difference. but they are plenty moist without they egg too, because of the applesauce, yogurt, and bananas.  )
in a food processor, process the oatmeal and the flour…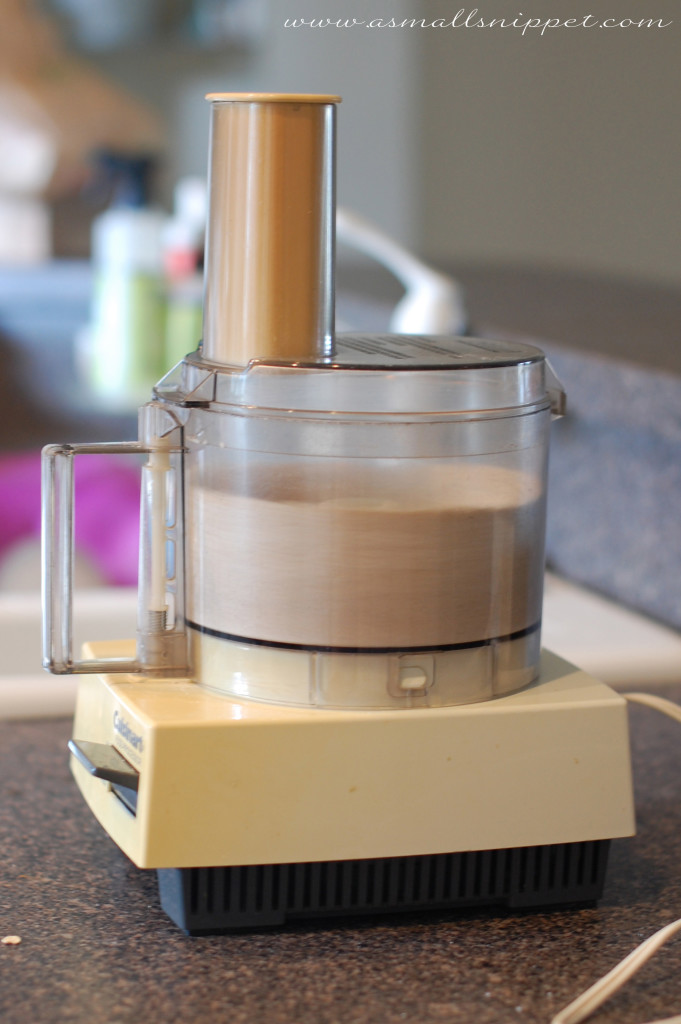 until finely ground: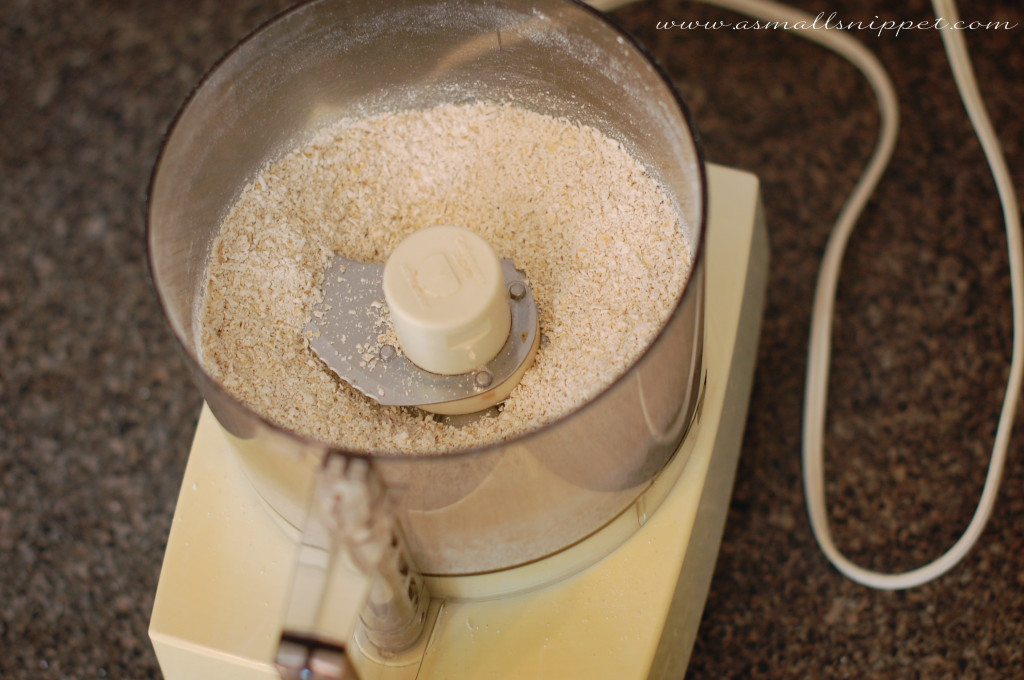 add in the rest of the dry ingredients, and pulse a few times until mixed: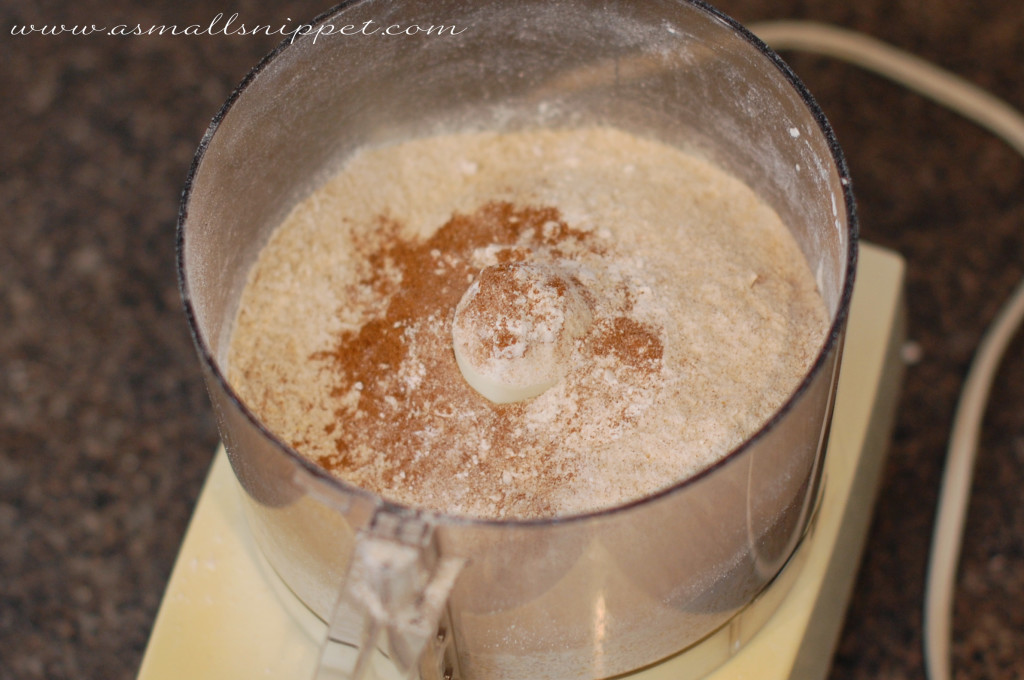 mash the bananas until lumpy: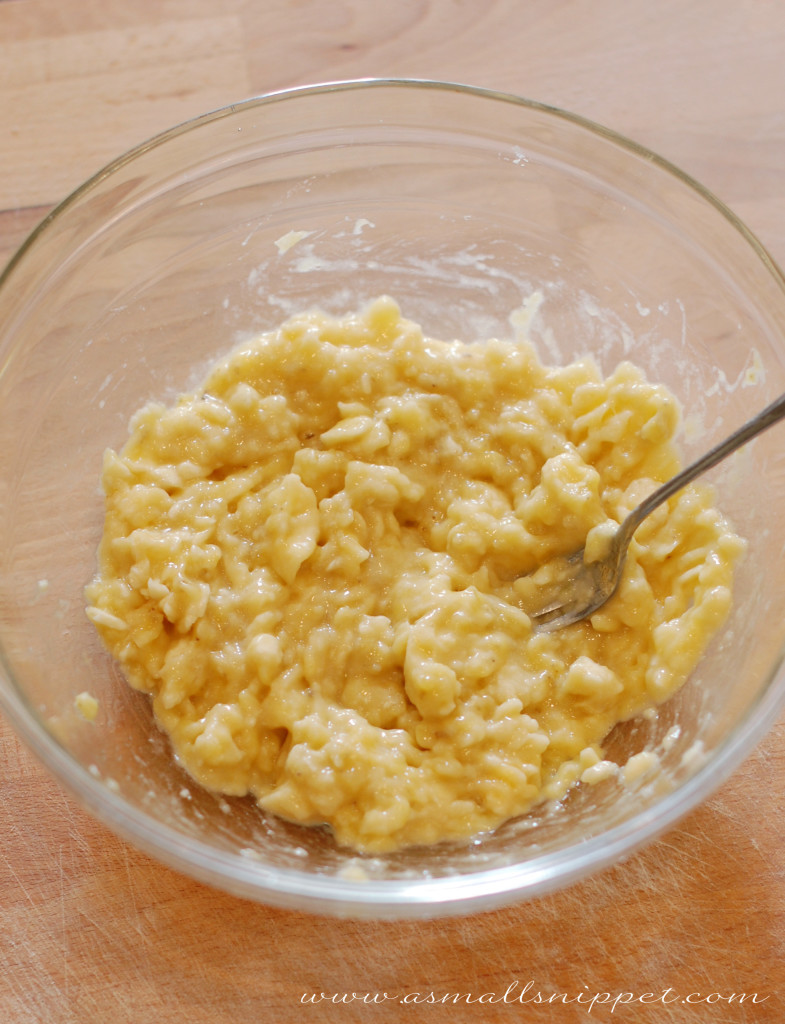 combine the rest of the wet ingredients with the bananas: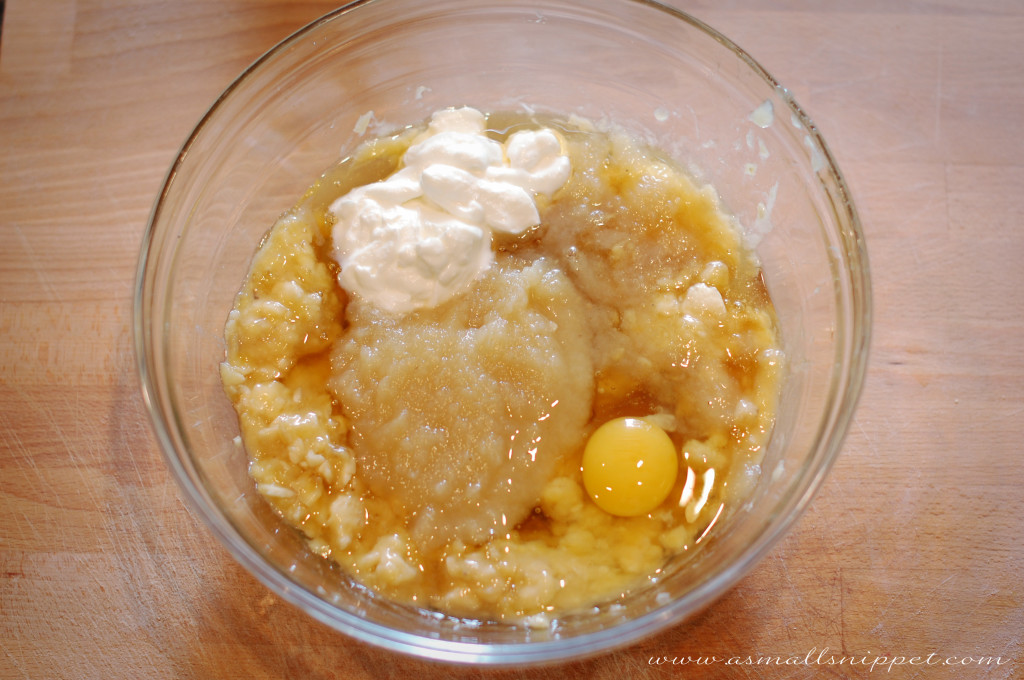 add in the dry ingredients, and mix until just combined: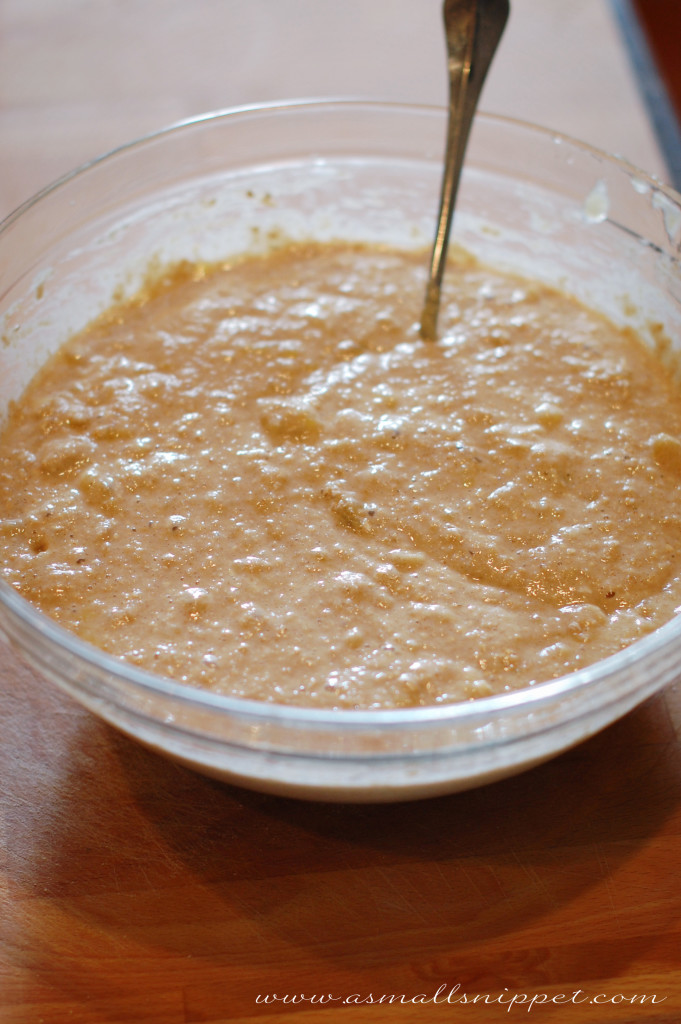 pour mixture into greased muffins tins. (i use coconut oil to grease.)   i always use a large ice cream scoop to fill muffin tins.  it makes it so easy, and less messy: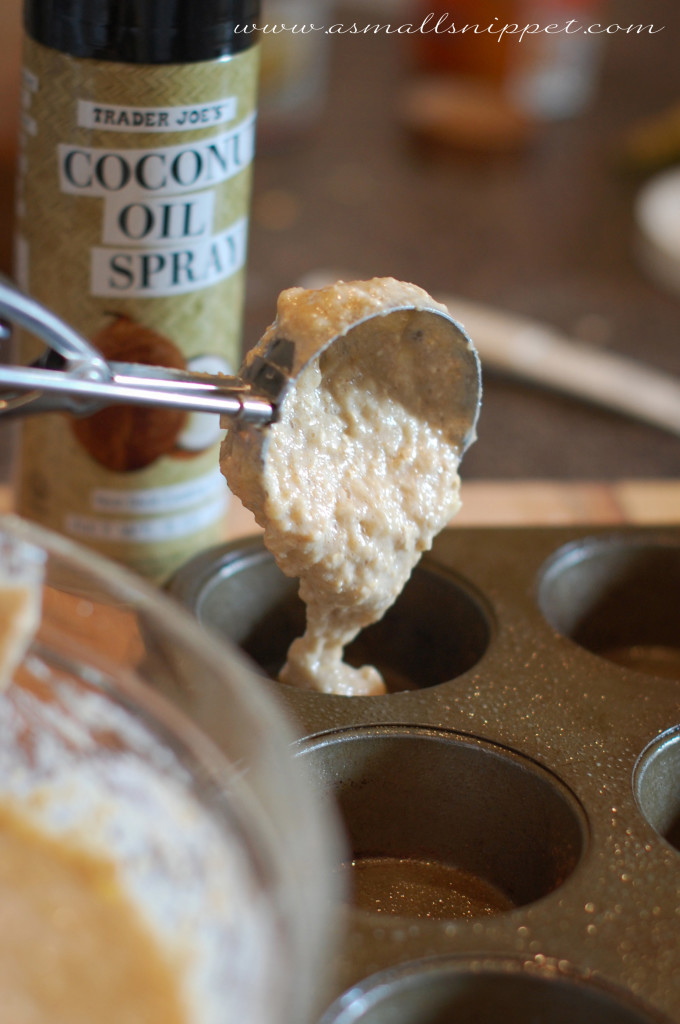 this recipe usually yields 15-18 muffins.  i typically fill them fairly high: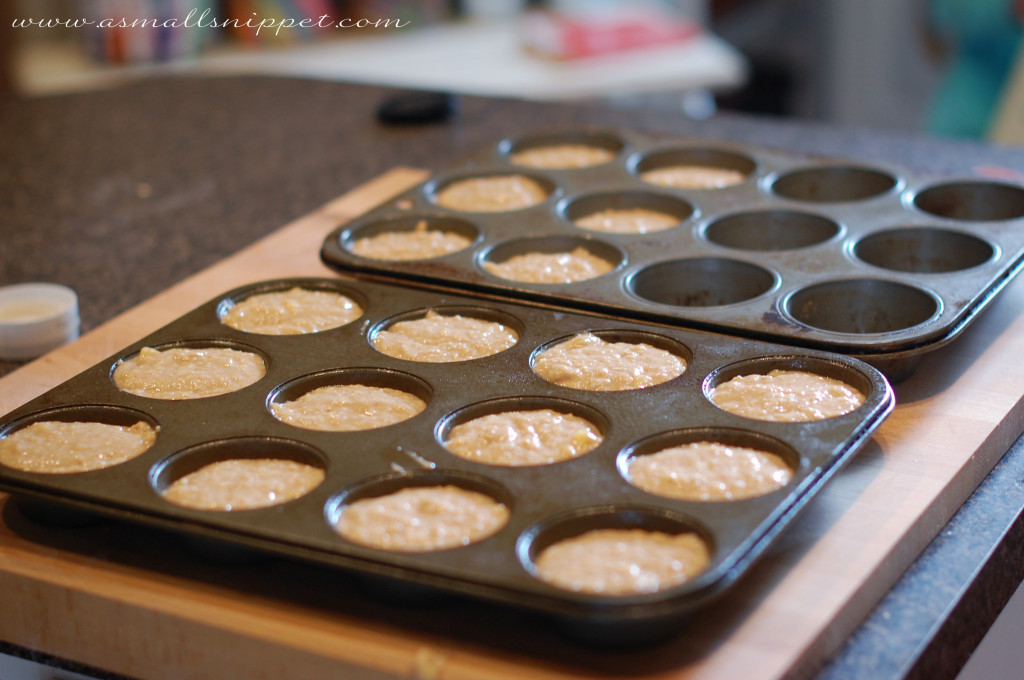 bake at 375 degrees for 15-20 minutes, until a toothpick comes out clean.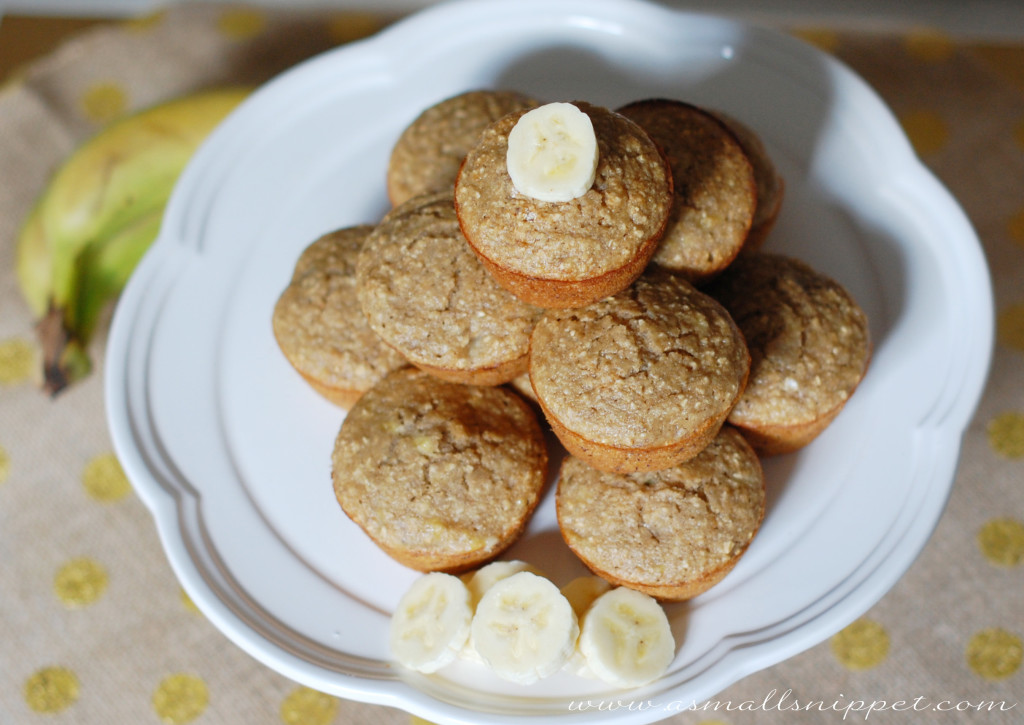 these don't last long in my house, and Canaan informed me the other day that these are the best muffins i've ever made.  i'll take it!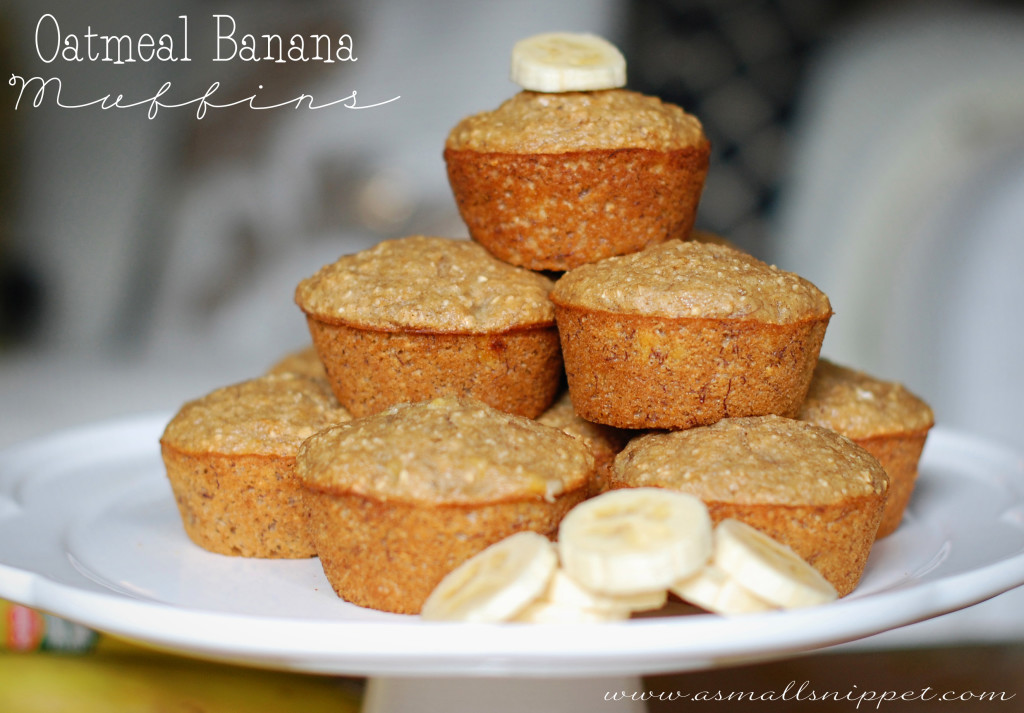 i'm thinking this exact same recipe would make a wonderful loaf of Banana Bread too.  you'd just have to bake it longer.
here's the recipe card for you: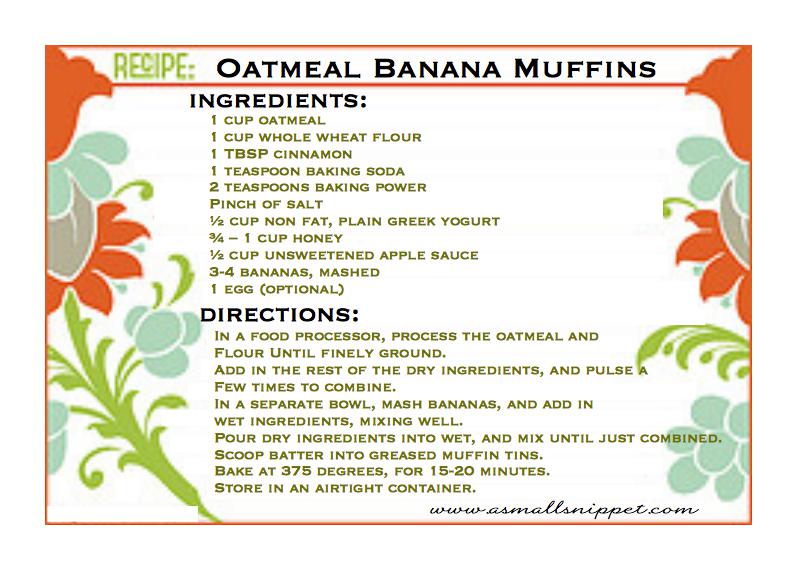 enjoy!