i've got a super quick, healthy, and tasty recipe for you today (and its even a "clean" recipe!):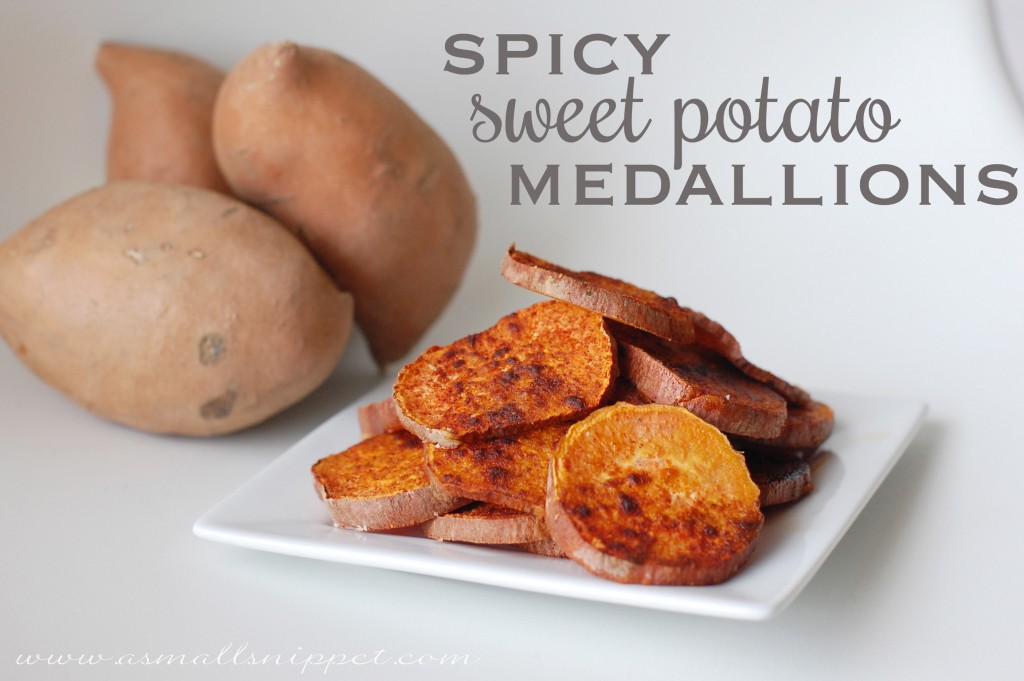 do not be intimidated by the word "Spicy."  these aren't "hot" kind of spicy…just spicy as in super flavorful.
my friend told me about these, and ever since passing along her tips, i cannot stop making them.  my kids devour them like they are candy, but they've always been partial to sweet potatoes, so i can't promise that will happen for you!  but…they are SOO good.
all you need are a few small to medium sweet potatoes (look for ones that aren't super fat.  they will be harder to cut), some olive oil, kosher salt (i always cook with kosher salt.  i think its so much better than regular salt…except for baking), and some paprika.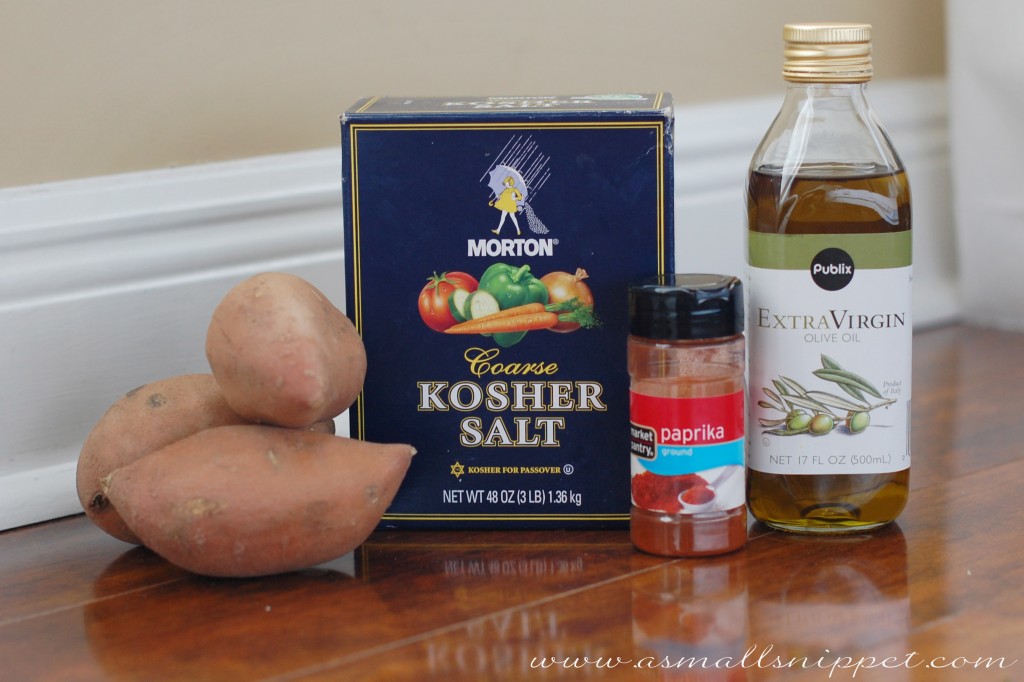 the prep takes 5 minutes cause you don't have to peel your potatoes.
first off, wash all the dirt off your sweet potatoes and pat dry.  then, keeping the skin on, cut each potato into medallions.  you can see the thickness below.  i don't cut mine super thin, but they are definitely not thick either.  start on one end and work your way to the other.  i once started in the middle, and it was too hard because i didn't have much potato to hang onto to while i cut.  so just work your way from one end to the other, and don't be upset if you can't make it all the way to the end.  (you'll understand what i mean when you are cutting.)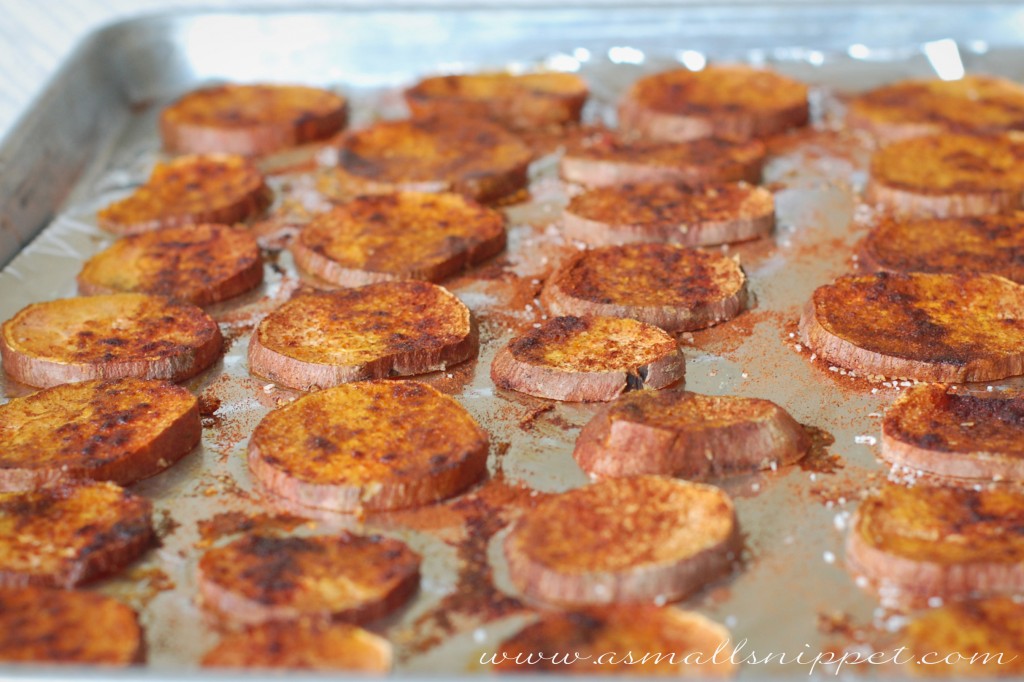 next, line them all up on a foil lined baking sheet.  (i took all these pics after they were already cooked, so they won't look like this right out of the gate…)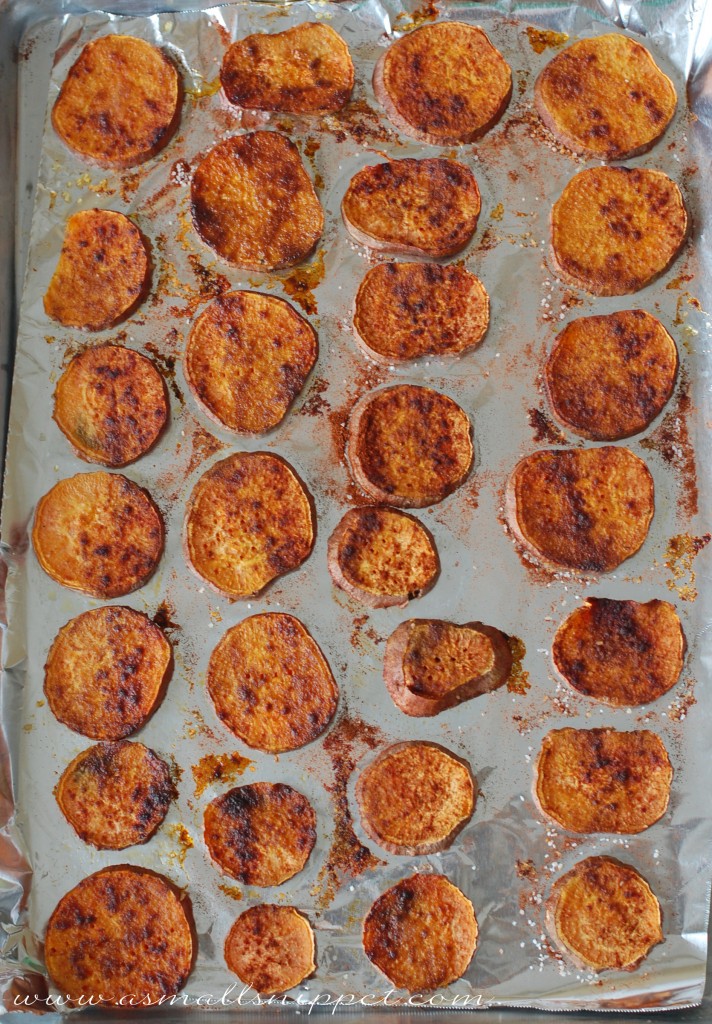 then drizzle the tops with olive oil, then generously sprinkle with kosher salt and paprika.  (sometimes i add more salt too after they are cooked, once i've tasted them.)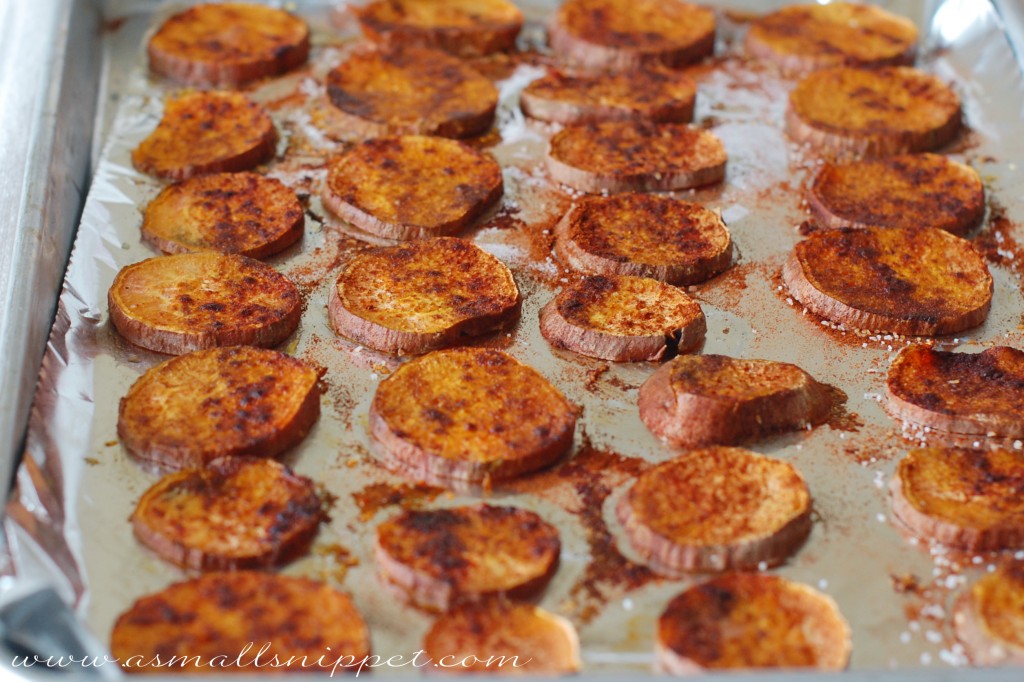 that's it, people.  SOO easy.  bake in a 350 degree oven for about 20 minutes, or until fork tender.
i like to cook mine until they are soft on the inside, but a with a tiny crisp to the skins.  if you want them crispier, just keep them in the oven longer.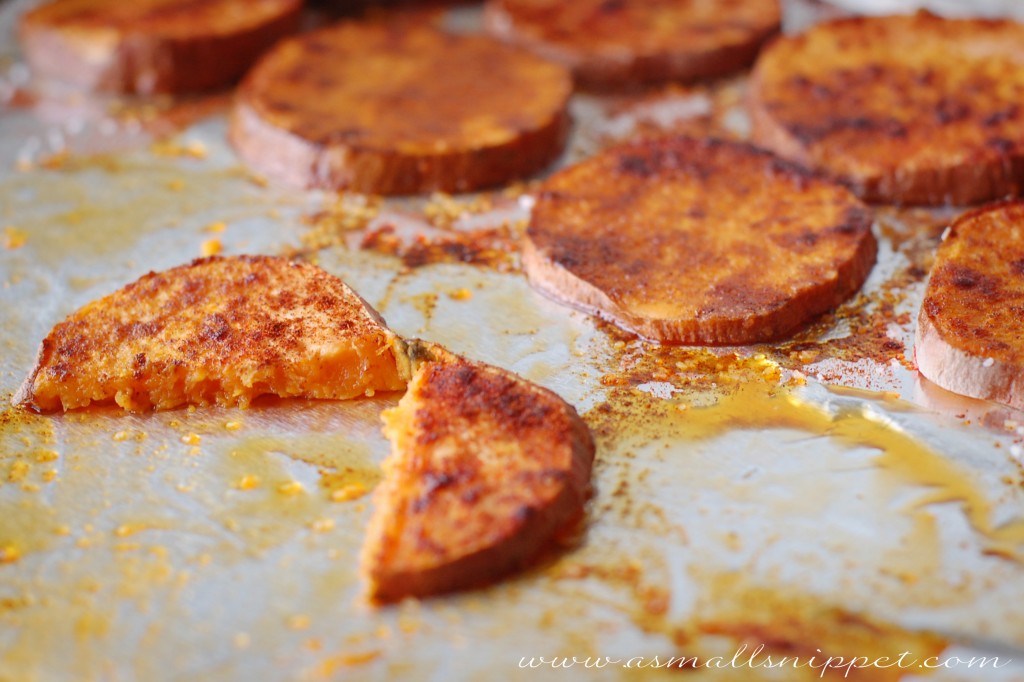 i usually grab a fork and eat them hot off the pan.  straight out of the oven is the best way to eat them, so cook them right before serving.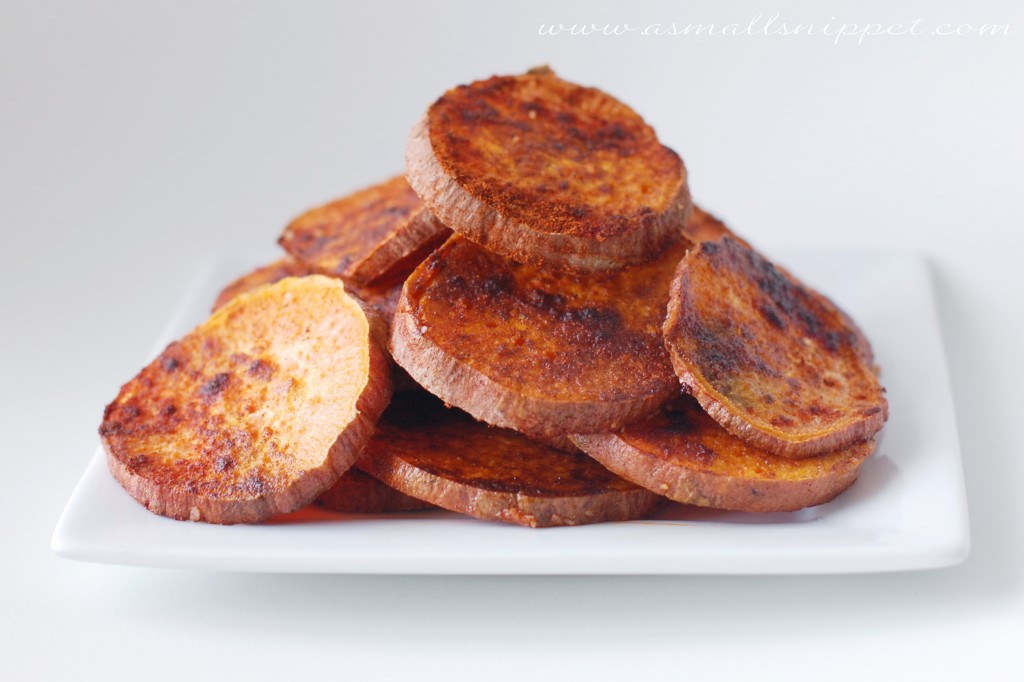 you can even use this same recipe to make sweet potato chips.  just cut them thinner, and cook for longer.
here's the recipe card for you: