i hosted a baby shower last weekend for my sister in law, who is due in January.  (our first local cousin!  we are pretty excited!)  she is not finding out what she is having, so we knew that we needed to throw a cute and simple gender neutral shower.  A Milk & Cookies Shower was the perfect theme!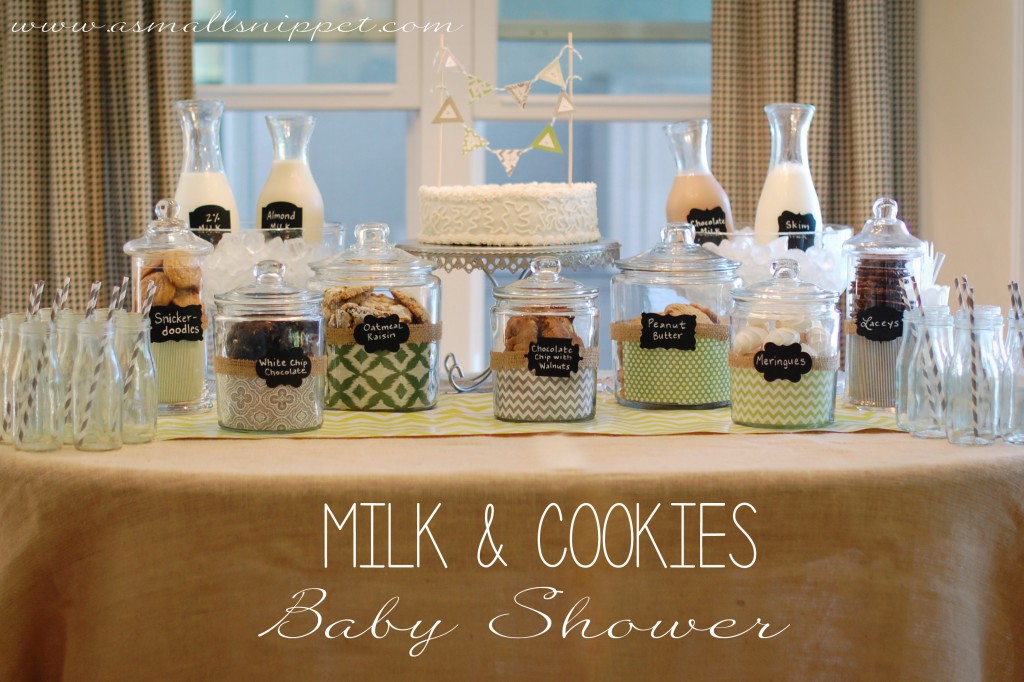 my mother in law, other sister in law, and i all made some of our tried and true cookie recipes, and even bought a few varieties from the grocery store, so it made for the easiest shower menu: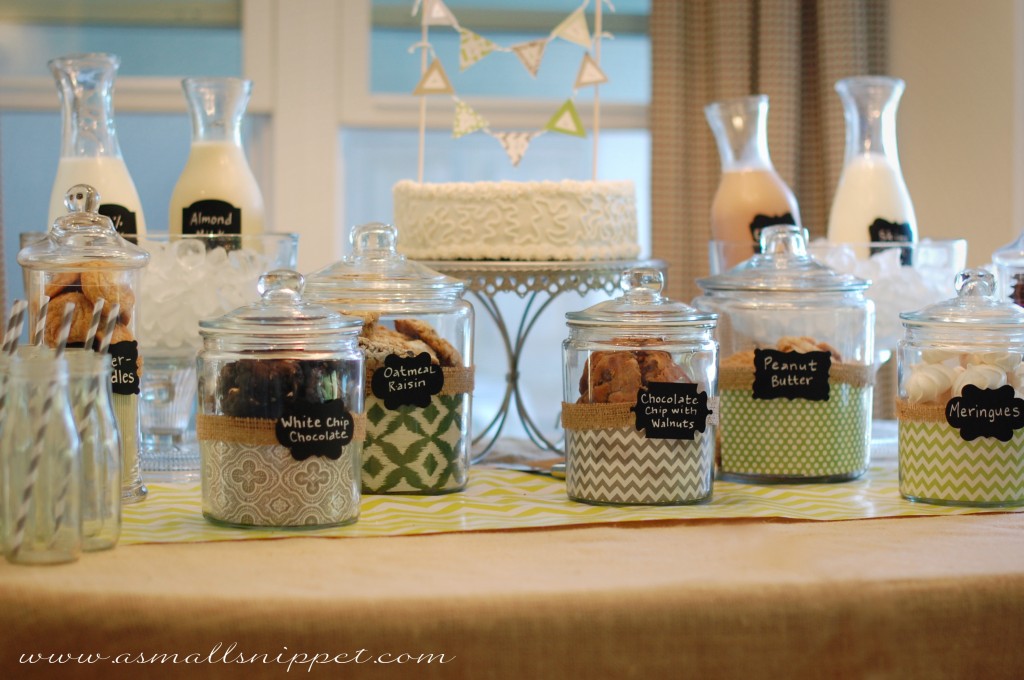 we gathered glass jars…some of which we already owned, and we bought a few others, like this Large Glass Jar
and this Medium Glass Jar
, and used them as cookie jars.  i bought coordinating scrapbook paper from Hobby Lobby in greens and greys, and cut them to fit into the bottom of each jar.  i then wrapped each jar in burlap ribbon, and used a chalkboard label (from World Market) to label the jars.  i bought this Chalk Marker
 and LOVE how crisp it makes everything look.  and i didn't have to worry about smears or chalk dust.  i'm not sure that i'll ever use regular chalk again: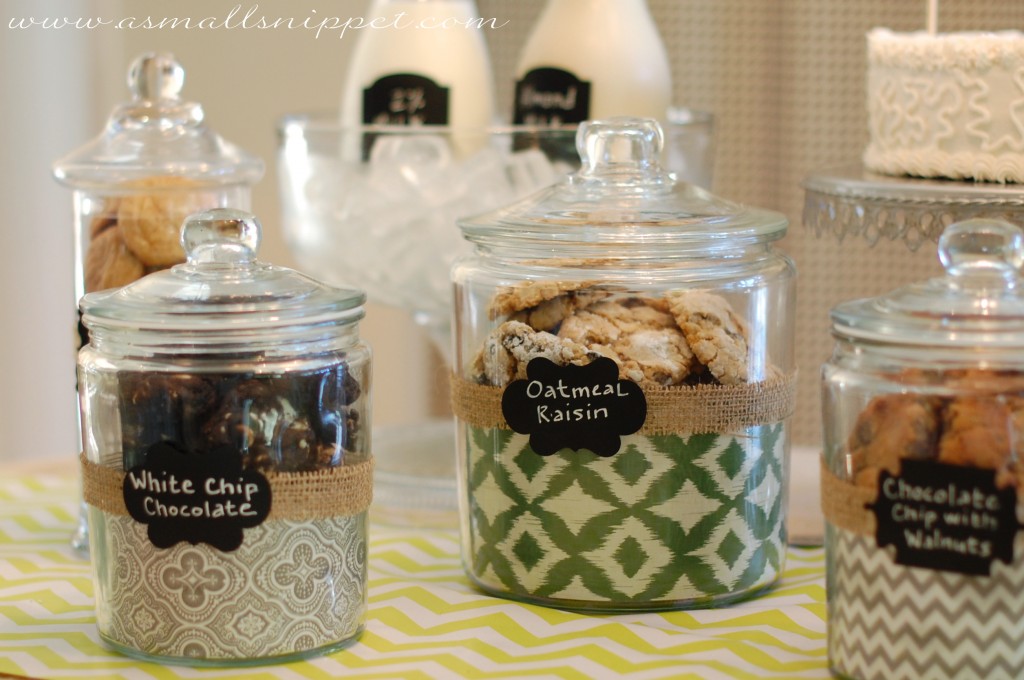 we used punch bowls filled with ice to keep the milk cold: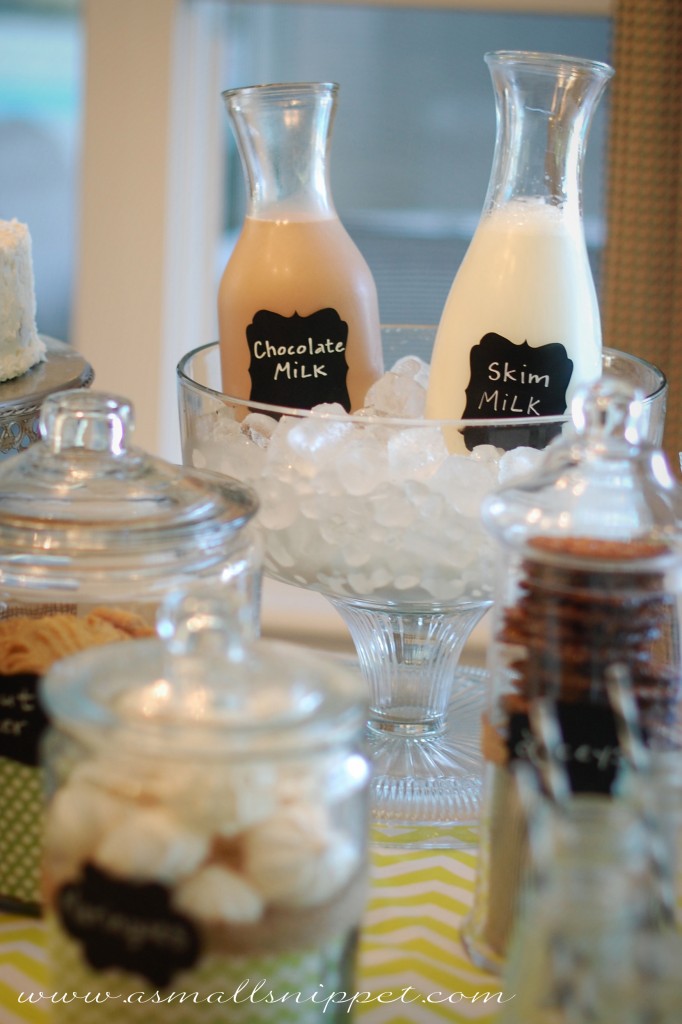 we used a simple white cake, and created the personalized bunting out of leftover scrapbook paper, bakers twine, and wooden dowels as the cake topper: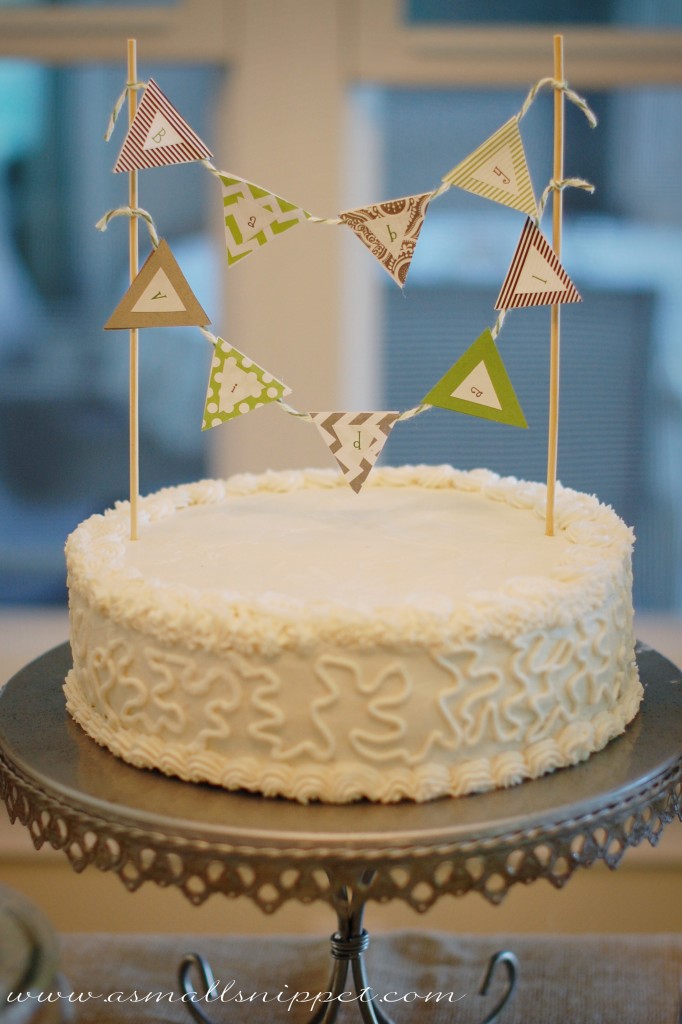 these little milk glasses with striped straws pulled the whole theme together: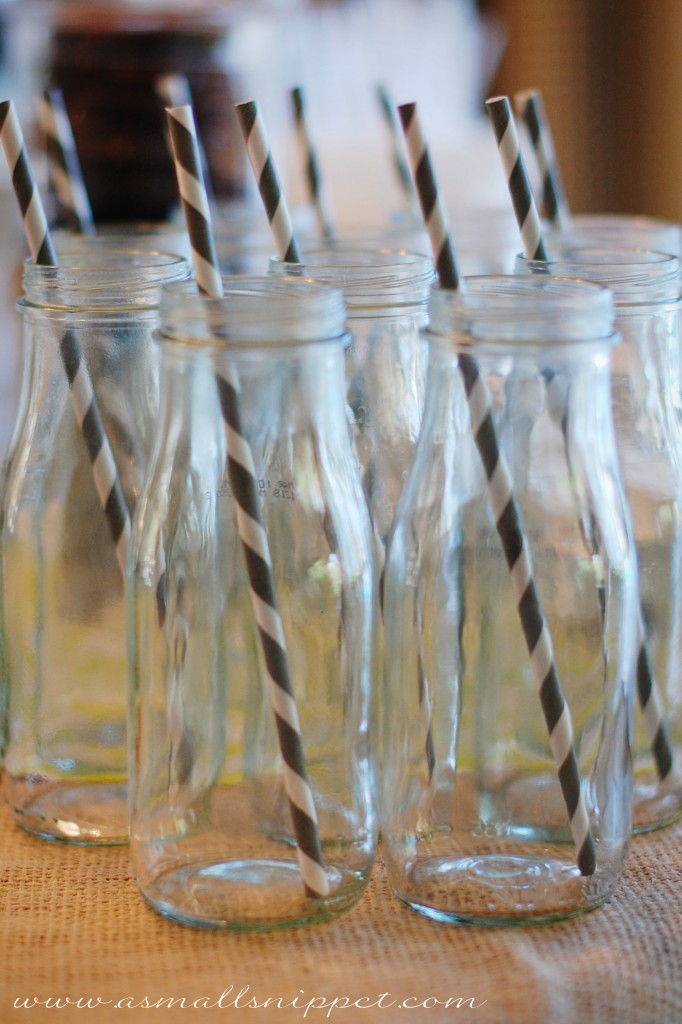 the best part is, they were super cost effective because they are just Starbucks Frappuccino glasses with the labels removed: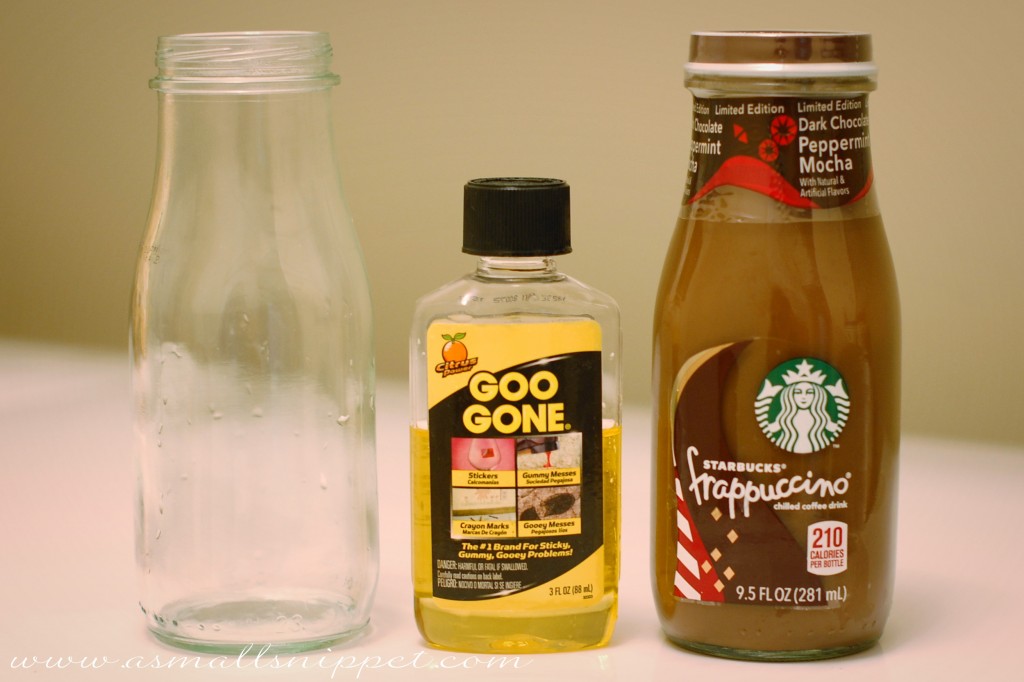 i love how they look like mini milk bottles: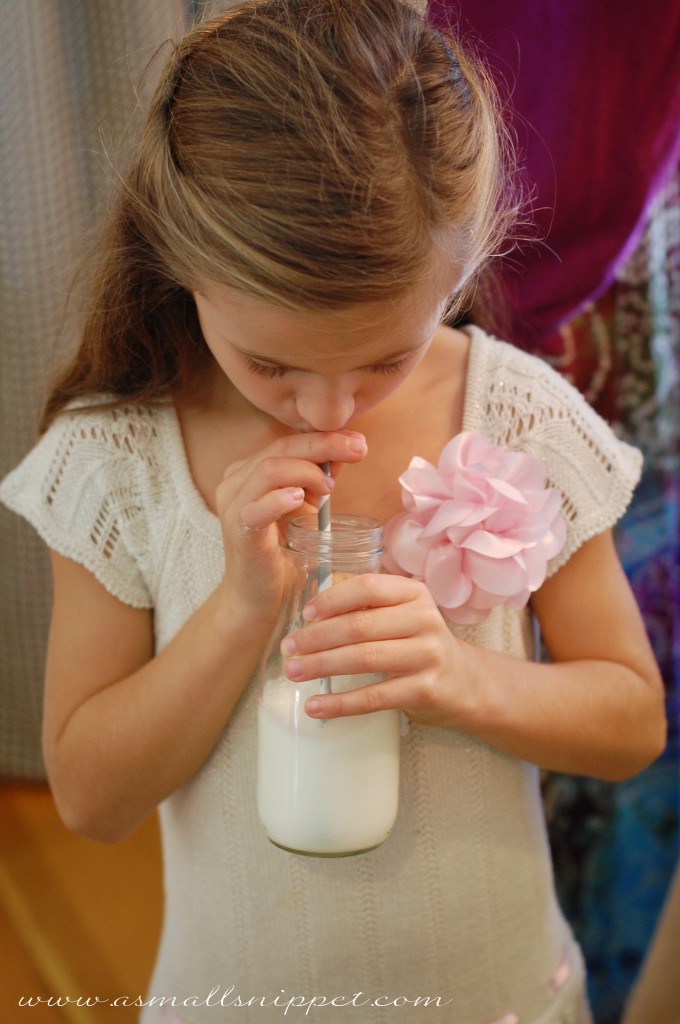 we had a little tea and coffee station as well: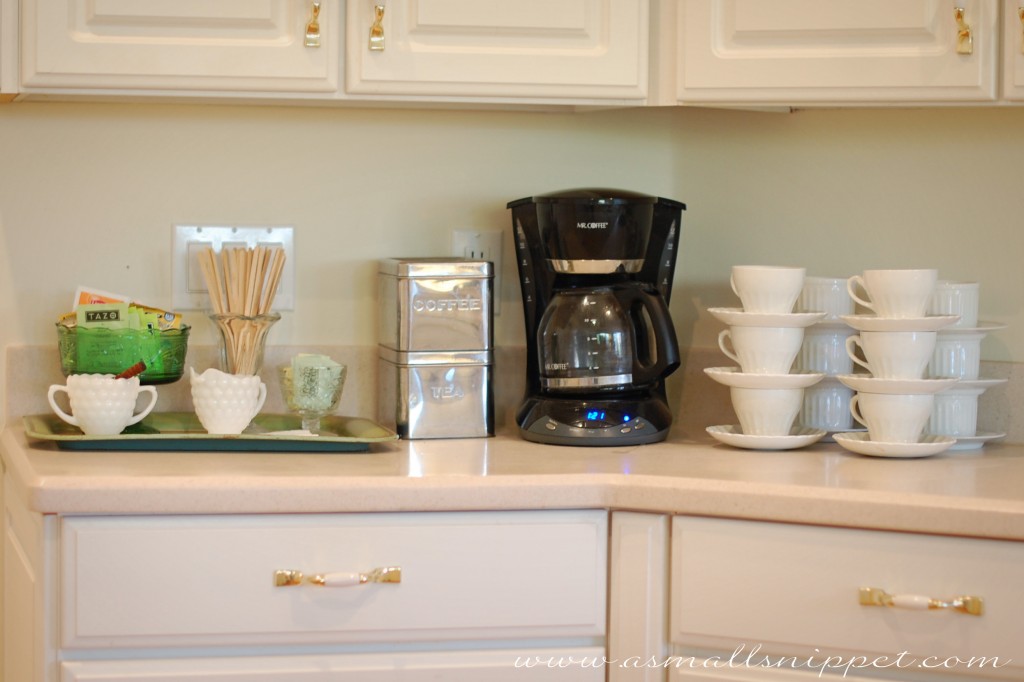 because the table was the main attraction, we kept the other decorations fairly simple by using more of the coordinating scrapbook paper that we used in the jars: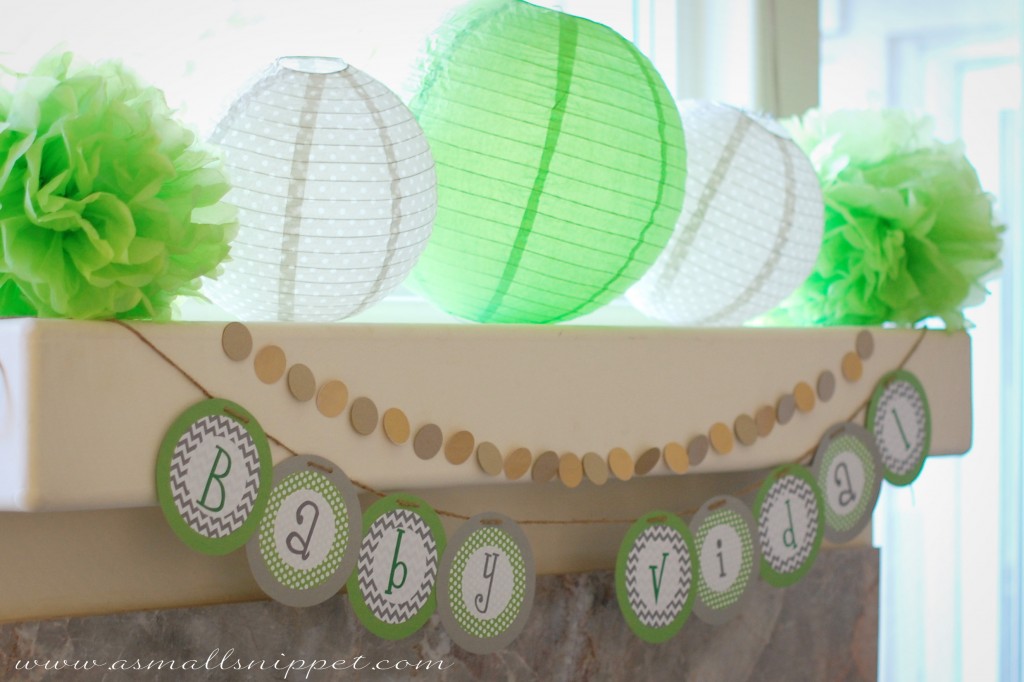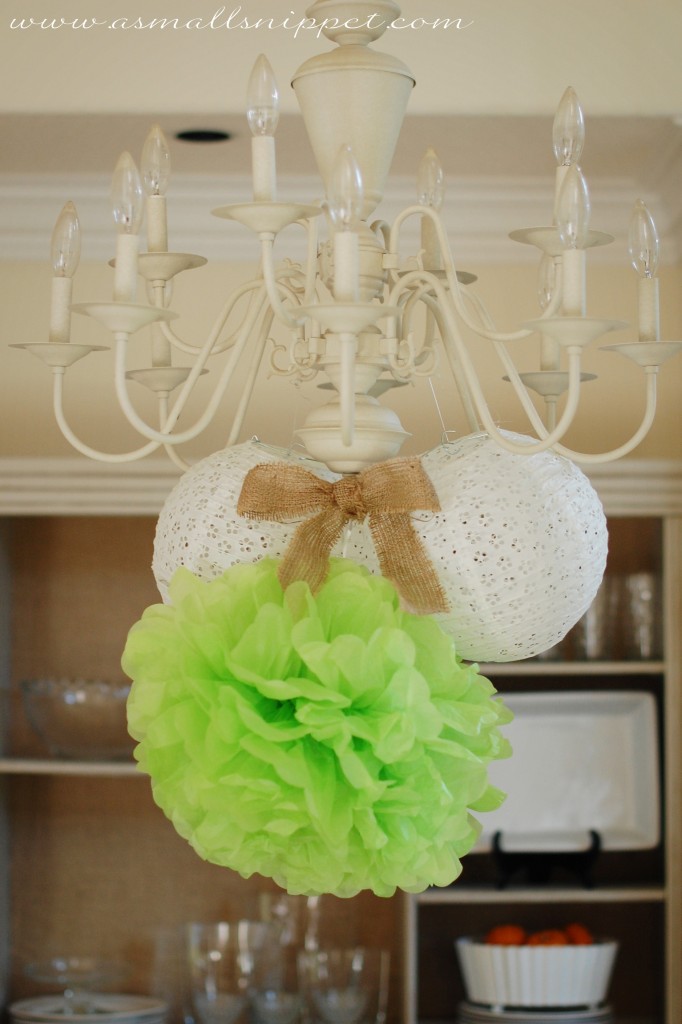 i made the gold circle bunting with leftovers from Berkeley's DIY mobile (tutorial for mobile coming soon!)  i plan to use them for the holidays as well: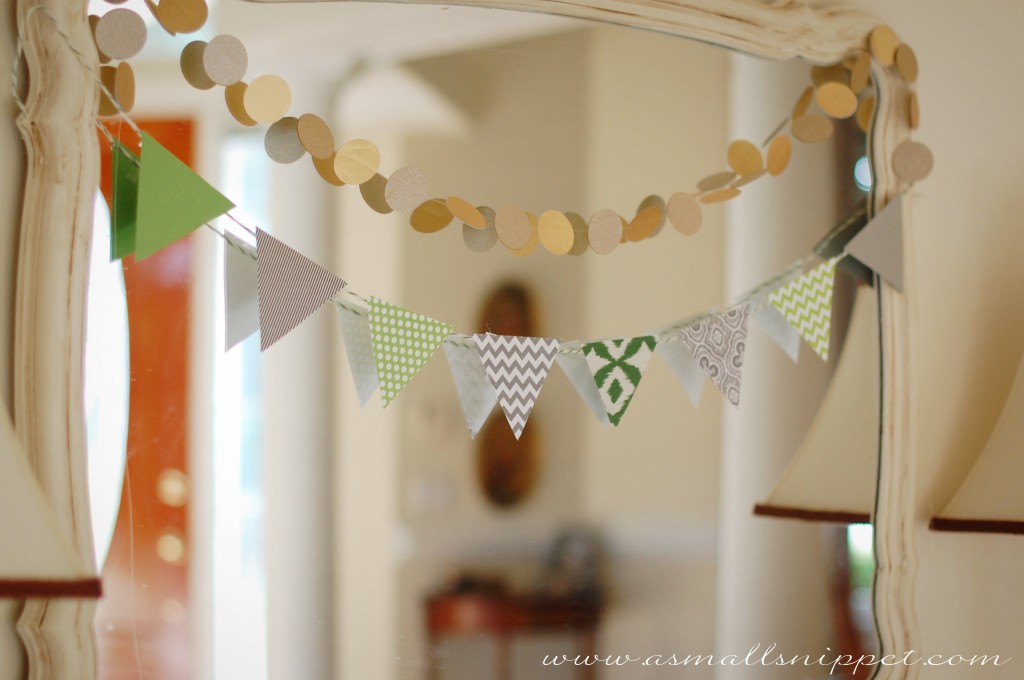 Simple white carnations added a special touch around the house: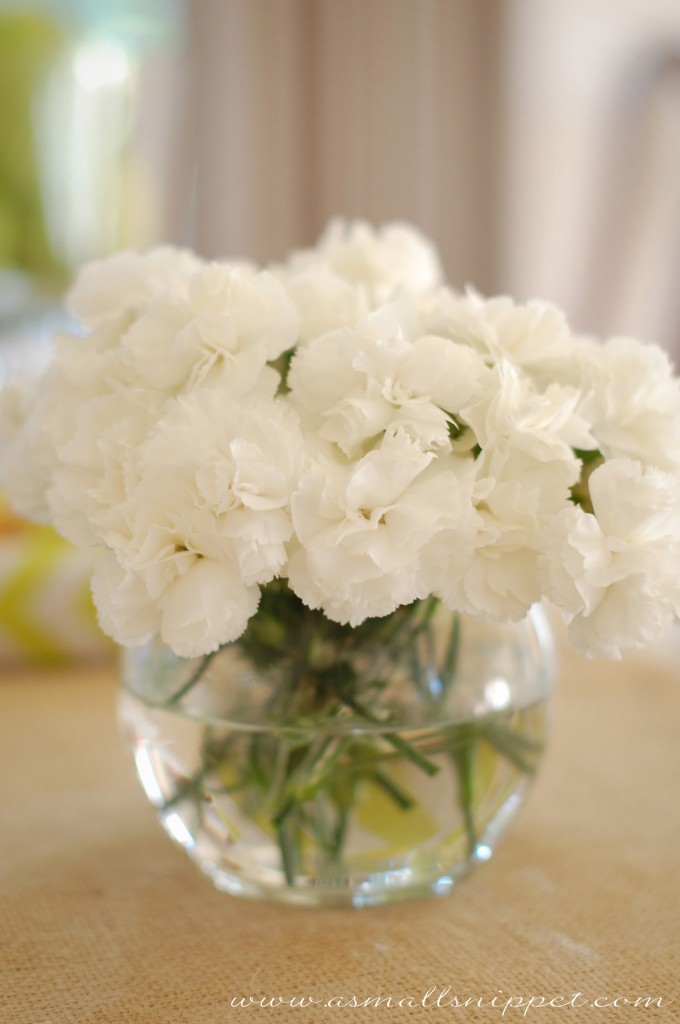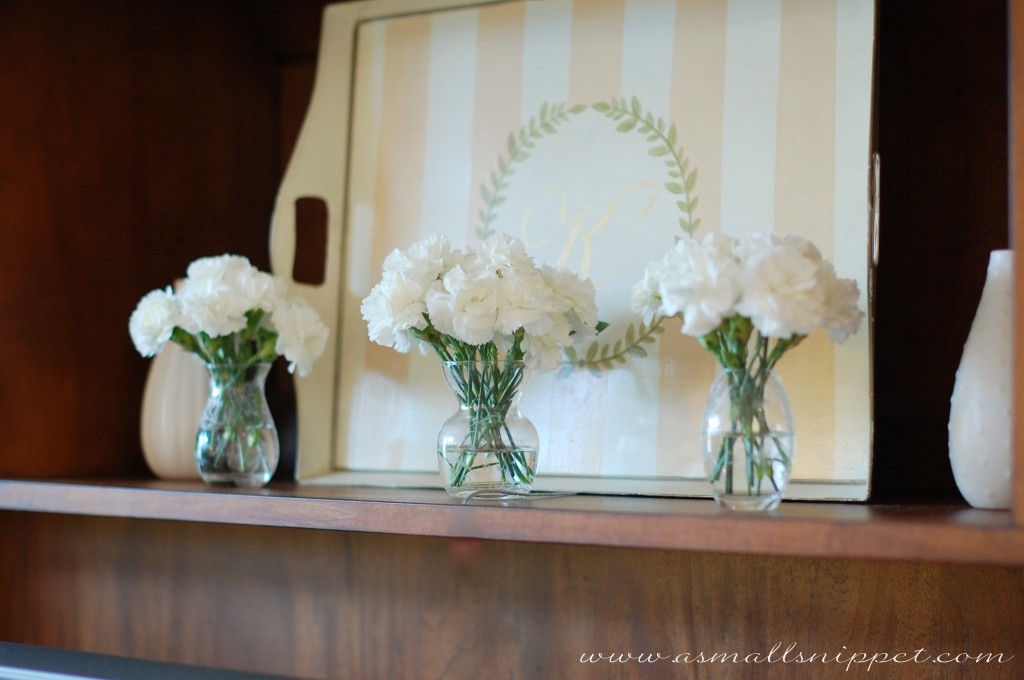 guests were greeted with a chalkboard sign at the front door, letting them know that they were in the right place!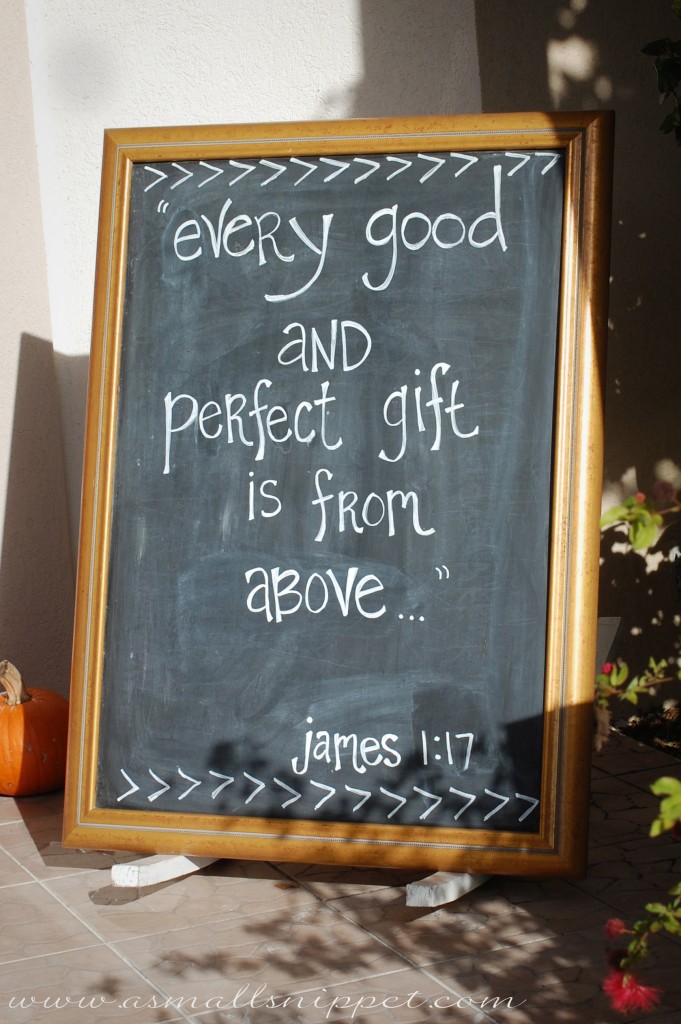 we played a few games…baby Scattergories, Mad Libs, and this nursery rhyme fill in the blank:  (free printables here and here)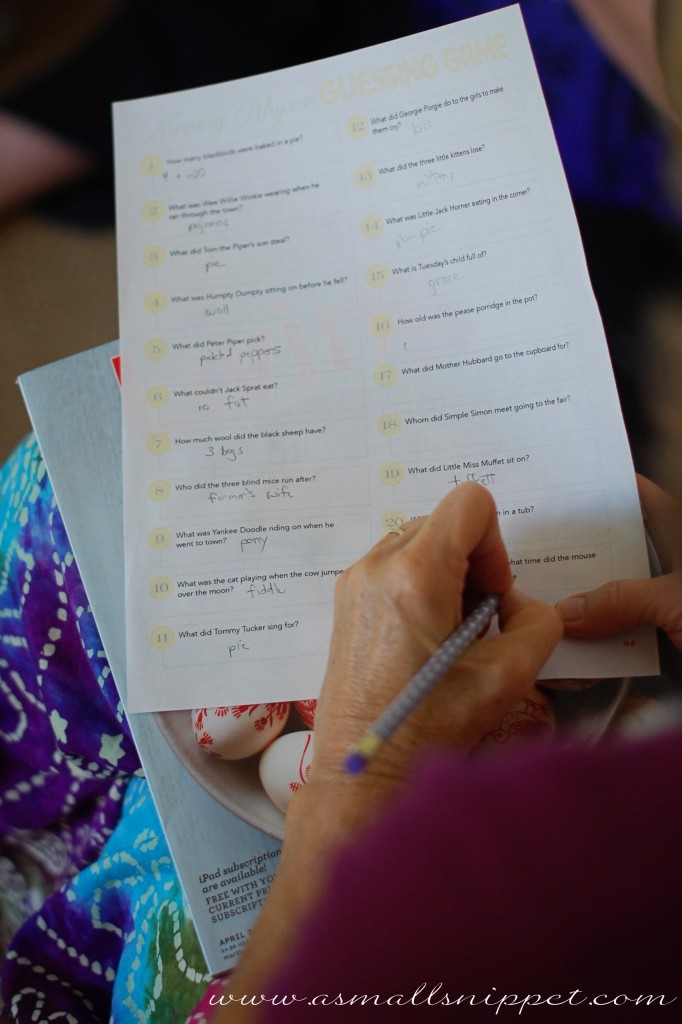 this might've been the easiest party i've thrown, and i hope to use the theme again someday…perhaps for a First Birthday Party?  wouldn't that be cute???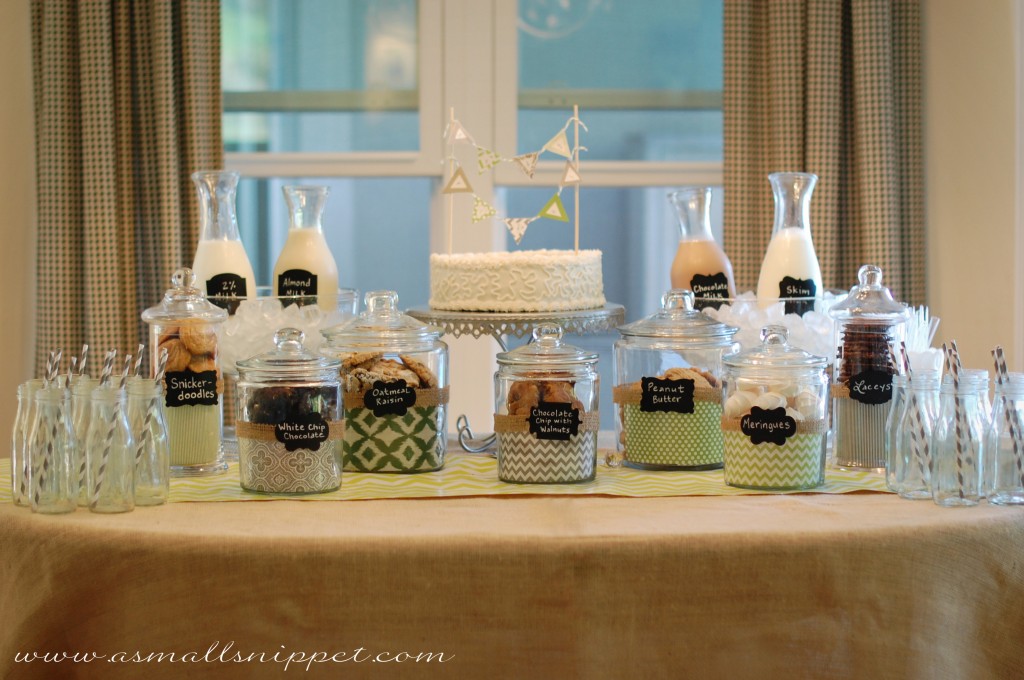 PS:  i'm still working on December sponsorships, so let me know if you want in before i halt them for a bit!