i couldn't really, in good conscience, post yesterday's recipe, without giving you this one too:
this is one of those simple recipes where you can just throw in what you have on hand and let cook all day long until you are ready to dig in.
the recipe card is at the bottom of the post.  here's the how to.
into a crockpot, throw:
(the quinoa was a last minute addition, because i had some leftover in the fridge that i needed to use.  it turned out to be a great addition!  mine was already cooked, but i'm thinking you could use about 1/2 cup of uncooked as well.  or you could leave it out altogether.)
this is where this recipe becomes your's.  you can really use any combination of veggies you like.  you could also add in some raw baby spinach, kale, etc.  our favorites to use are these: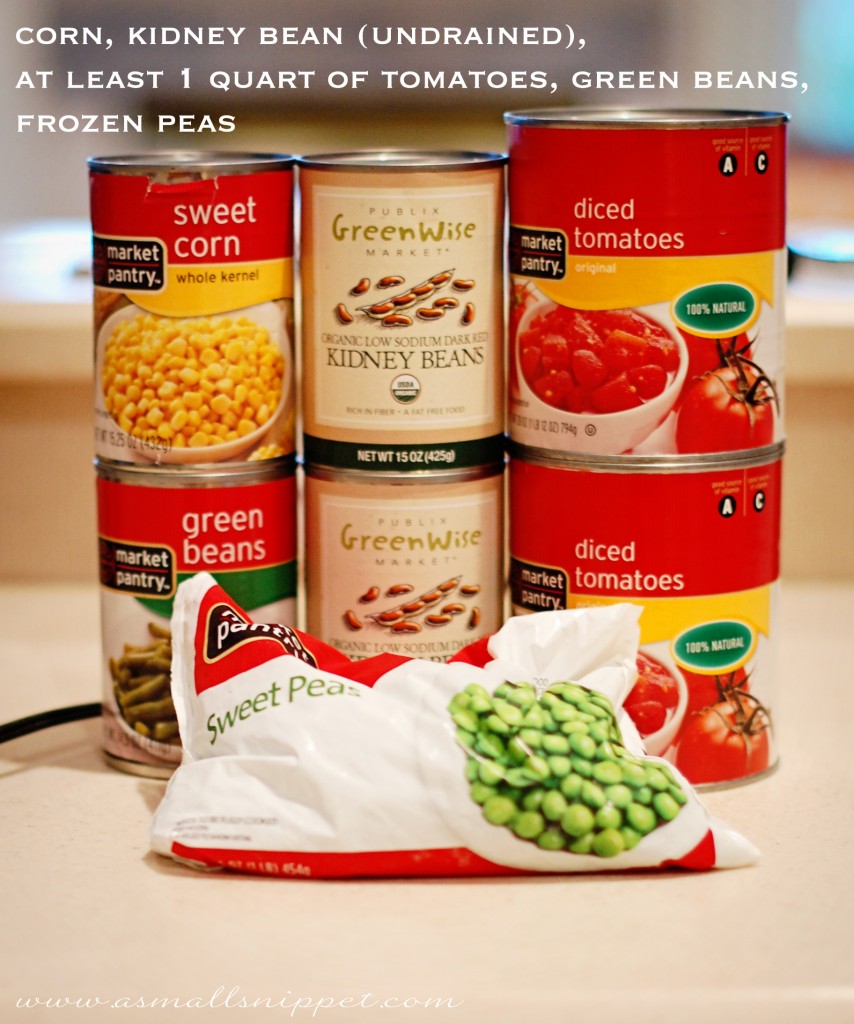 i would suggest using seasoned stewed tomatoes.  i usually do, but i had these diced ones on hand, so i used them and added in extra spices.  but you can't really go wrong with this recipe.
for more liquid (you'll already have some from the beans and tomatoes), add in a box of vegetable stock: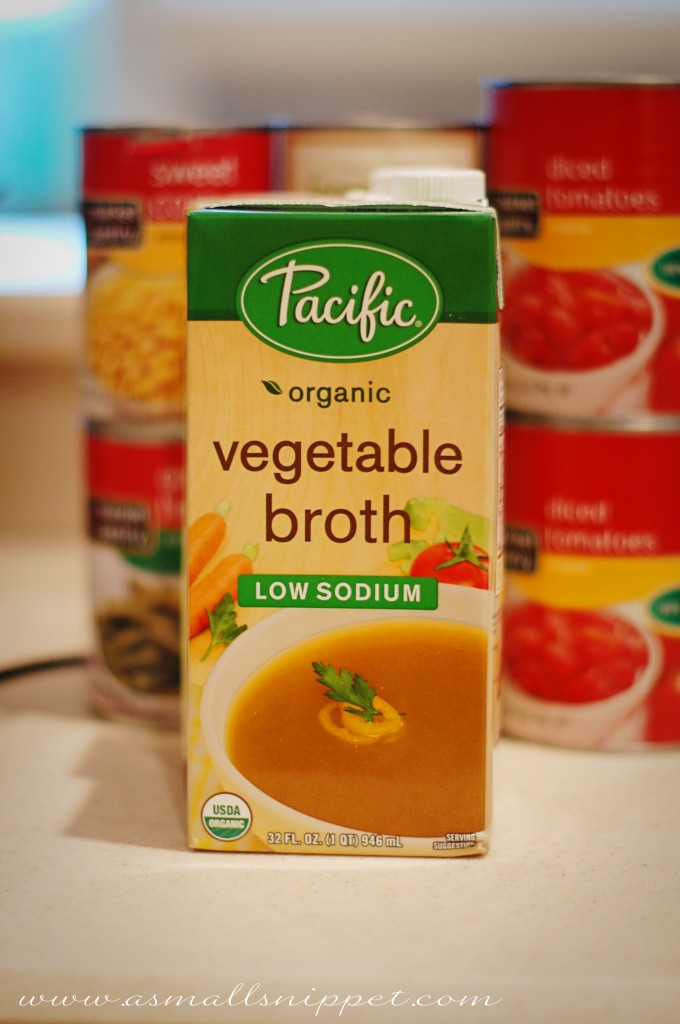 then add in some spices.  you can really add in any dried herbs that you like.  i like our's zesty, so i am pretty generous when it comes to the amount: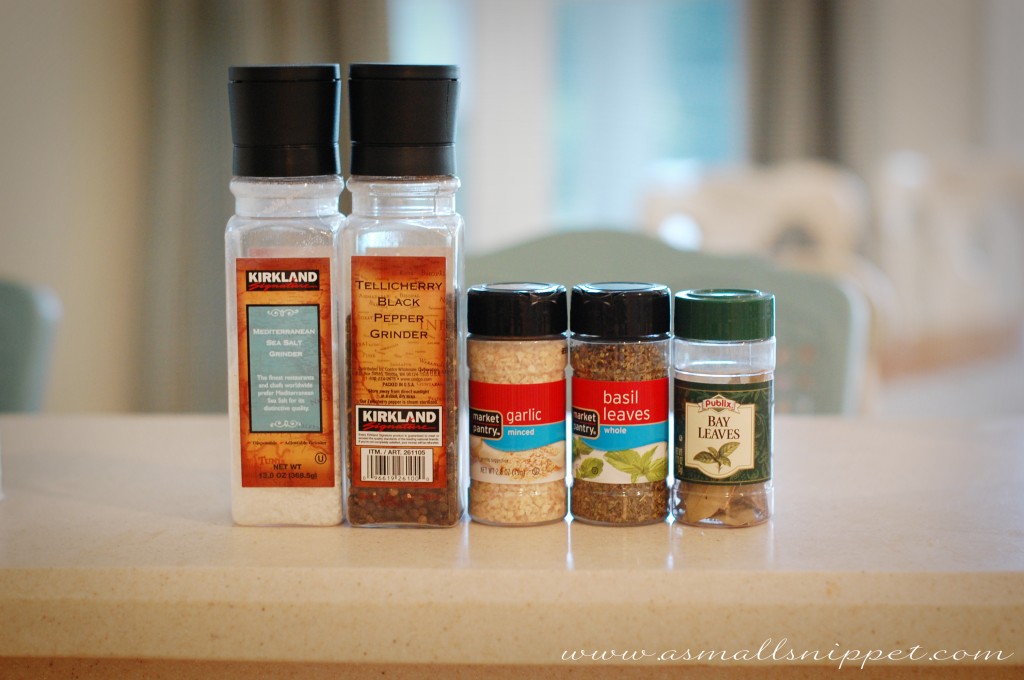 throw everything in, and cook on low for 8-10 hours, or high for 4-6 hours.  you mainly want to make sure the rice is cooked, and the carrots are soft: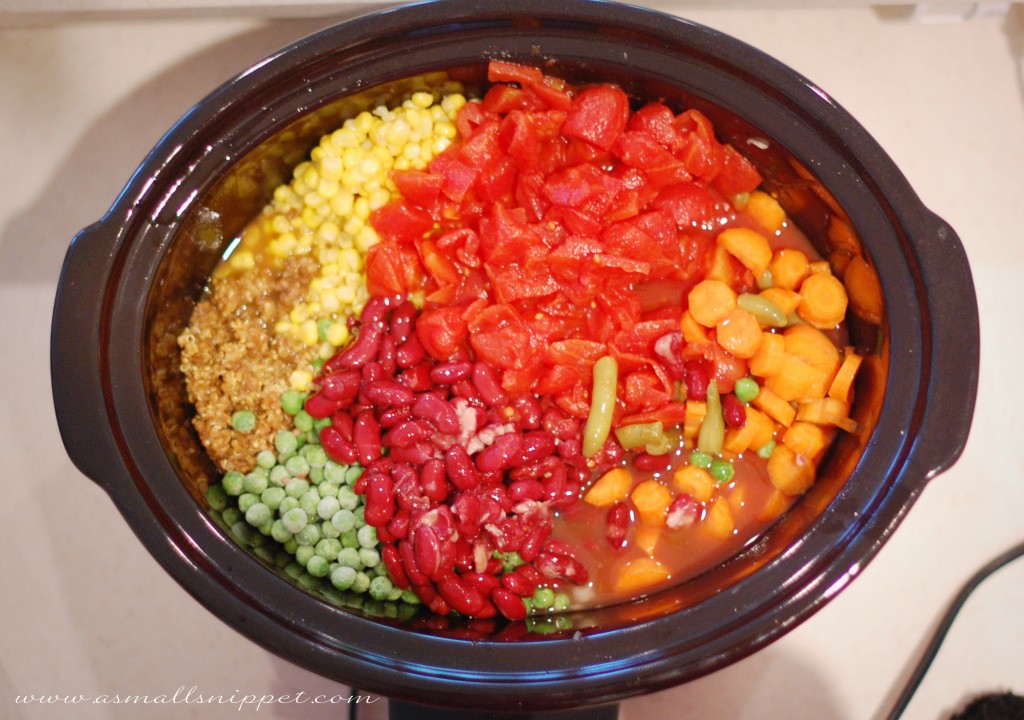 here is the finished product, in all its colorful, healthy glory (served with Whole Wheat Garlic Cheddar Biscuits on the side):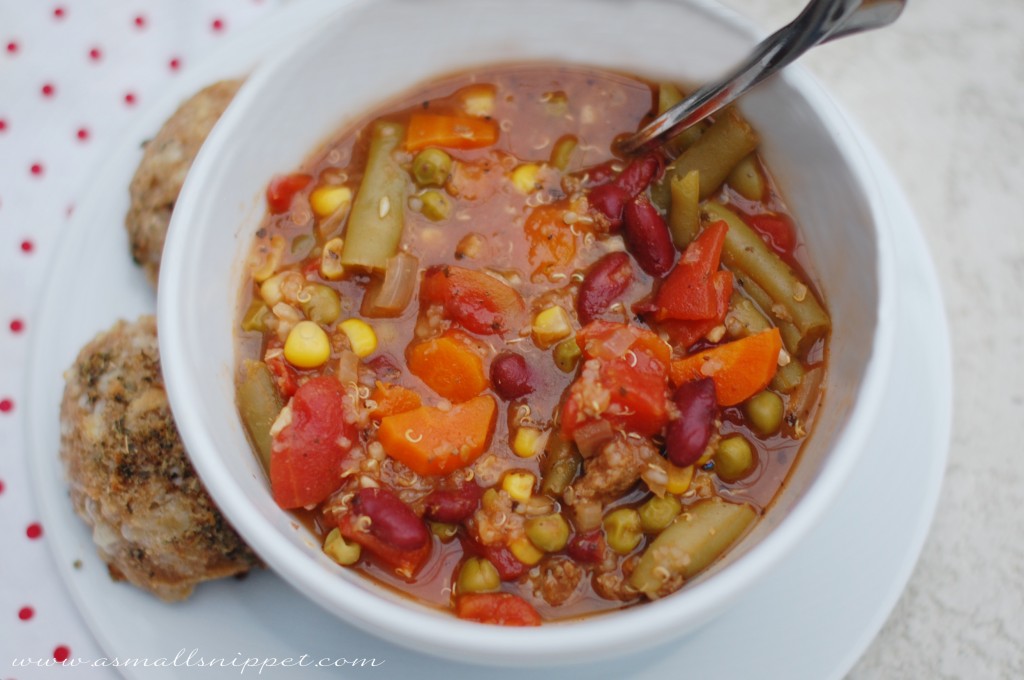 here's the recipe card for you: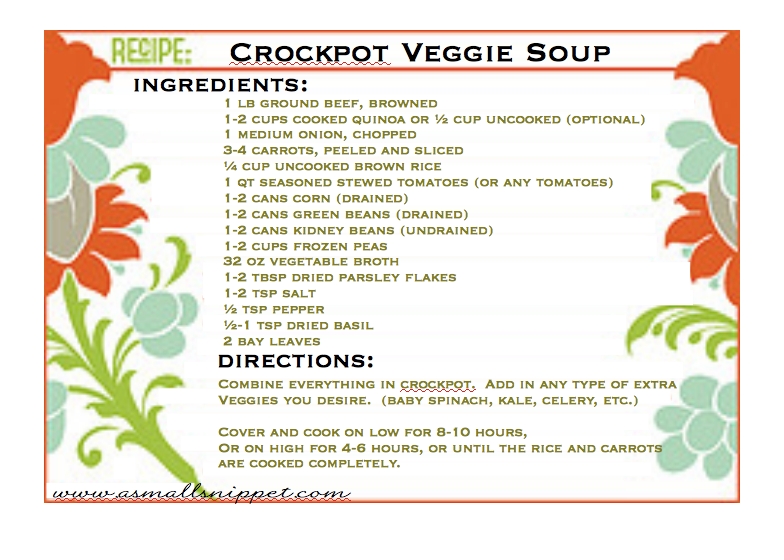 enjoy!